A beautiful smile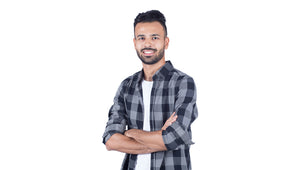 Everyone wants a beautiful healthy smile and it has become even more important in this age of social media, photography and the all-important selfie! Everyone wants to be able to smile bigger and more brightly, resorting to camera filters to do so sometimes. This can mean issues with the aesthetics of your teeth can affect self-confidence and negatively impact many aspects of life, whether it be self-esteem, social life or performance in a professional setting. Good oral health is the first step to a beautiful smile and this requires an excellent everyday oral hygiene routine and regular check-ups with your dentist and follow- up appointments at the hygienist. If your teeth are clean and healthy then there are many cosmetic dentistry options available for you to improve the overall aesthetics of your mouth. If you suffer from crooked teeth, misalignment of your teeth or if you have gaps or overcrowding of the teeth then speak to us to find out the different treatment options available for teeth straightening Mary Lo which may be available for you. Here with our orthodontist in London we are committed to improving the dental health of all our patients whatever the condition of their teeth.
Invisalign for teeth straightening
Traditional braces are the most common type of orthodontic treatment for teeth straightening and consist of metal brackets and wires. Although it is the orthodontic treatment of choice for dentists treating children and teenagers because of their proven effectiveness, traditional braces may not always seem an attractive option in adulthood due to their visual appearance. Invisible orthodontic options are becoming more and more popular for achieving teeth straightening and it is an ever evolving field of dentistry to help meet individual requirements and personal preferences. If you suffer with crooked teeth or misalignment of your teeth and you do not want to have traditional metal braces, then find out how teeth straightening using Invisalign with our orthodontist Mary Lo may be the ideal option for you.
Firstly a consultation and thorough examination of your mouth is carried out by our dental professional to ensure that your teeth are clean and healthy and also make sure that you are eligible for the treatment. A number of X-rays and a scan are carried out of your mouth to look at the existing issues and also to help create the tailor made aligners which are used in the Invisalign treatment process. A three-dimensional simulation of your mouth can show you an accurate prediction of the steps that your teeth will go through to achieve the desired straightening and the end result. An individual treatment plan will be tailored to your specific needs and the scans and X-rays will be used to manufacture a series of aligners, each of which are designed to move the teeth by 0.25 mm. Each aligner has to be used for at least 20 hours a day for 2 weeks and then you move onto the next aligner in the series until the desired result is reached. This can take from 6 months to 18 months depending on the severity of the aesthetic issues of your teeth to begin with and is a gradual process which helps ensure longevity of the final result and also prevent damage to the dentition. Speak to us today and find out more about how teeth straightening can help you smile more confidently.