A guide to Invisalign from our orthodontist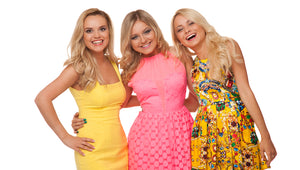 Here, at our dental practice, one of the most popular teeth-straightening treatments that we offer to our patients is Invisalign. Our orthodontist Marylebone is highly trained and knowledgeable concerning the treatment and will be sure to take amazing care of you throughout the whole process.
Invisalign uses a different method to some other straightening treatments, and we think that's the reason it has become so popular. There are no lengthy dental appointments, no fixed appliances, and you do the bulk of the treatment from the comfort of your own home, what's not to love? Invisalign uses clear, plastic aligners to help you achieve the results you are looking for. They are custom-made just for your teeth, and are easily removable for when you need to take them out.
The process
To start off your Invisalign journey with us, we will have a consultation appointment with you. This is a vital part of the treatment as it allows us to get to know you and your needs, as well as scan your teeth to ensure you are eligible. At our practice, we are privileged with being able to use 3D imaging technology to not only scan your teeth, but show you what your results should look like before you've even begun the treatment, how exciting! The scans taken during the consultation will be sent off to influence the creation of your aligners if you choose to go ahead with the treatment.
Once you have received your aligners, this is when your Invisalign journey can truly begin. We will walk you through everything before sending you off with your aligners so that you're comfortable with what you need to do. We will recommend that you wear each aligner for about 2 weeks before moving on to the next one. The number of aligners needed depends on the severity of your case. As mentioned above, your aligners are easily removable, so when the time comes to change them, eat or brush your teeth, you shouldn't have any issues. When it comes to cleaning the aligners themselves, it's very simple, all you need to do is brush them with your toothbrush, give them a rinse and you're ready to go, it's that easy!
Throughout the Invisalign process, you will only need to visit our orthodontist Marylebone every 6-8 weeks for a check-up, so that we can make sure everything is going as it should do and that you're happy with the treatment. The total treatment time for Invisalign usually varies from 6-18 months, but it all depends on your individual needs.
Once you are finished with the treatment and are enjoying your new smile, our orthodontist Marylebone will highly recommend that you use retainers. These are usually worn at night, and will stop your teeth from moving back to their original positions. Whenever you get any teeth straightening treatment, no matter which one it is, your teeth will try and move back, so it's really important to wear the retainer to stop this from happening.
Why Invisalign?
There are a number of benefits that our patients have enjoyed with Invisalign, and that is why its popularity continues to soar.
Clear aligners
One of the most obvious benefits of Invisalign concerns the aligners themselves. They are completely clear, and fit snugly to your teeth, meaning that they are pretty much invisible to other people. This is perfect if you have a professional career or social lifestyle and want to maintain a more natural look throughout the treatment.
Removable
Another thing that our patients have loved is that the aligners are removable. This brings a whole group of benefits within itself, as it means there are no food restrictions, you won't have to deal with a fixed dental appliance, and it's easy to brush your teeth and clean the aligners as you can just simply pop them out.