Achieve the smile you deserve with Mary Lo in Marylebone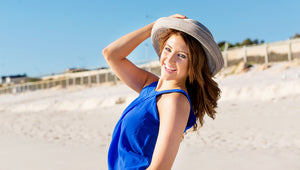 A different sort of orthodontist
Mary Lo is not your typical orthodontist. With over 25 years of first-hand, practical orthodontic experience, she is well versed in meeting and surpassing the needs of each of her clients. Rather than simply adopting the one-size-fits-all approach to orthodontics, which has sadly become all too commonplace in numerous practices across the city and beyond, Mary Lo in Marylebone is an orthodontist who takes the time to get to know the individual, unique needs and requirements of each of her patients. She guides them along their dental journey with a patient centred orthodontic service like no other. It is this bespoke approach which has helped Mary Lo gain the reputation and respect that she enjoys across the Marylebone district and beyond.
Cosmetically creative
Mary Lo is a highly respected and creative orthodontist who has mastered an array of skills which span across a number of orthodontic fields. Her true prowess however is in the field of cosmetic orthodontics, with a specific focus on complex facial deformity, and obstructive sleep apnoea - an area in which her skills are second to none. Lo is accredited in the expert installation of discreet dental alignment systems such as Incognito lingual braces, which are masked behind the teeth and therefore hard to spot and Invisalign aligners.
Invisalign are a new form of orthodontics which no longer have the need for conventional tools such as fused metal brackets and wires, these are replaced with a transparent, plastic retainer which is hard to detect by the casual observer. Treatments such as these have become vastly favoured over conventional forms of orthodontics such as metal wire braces - as these often impact negatively on the outward appearance of those who wear them.
Incognito lingual braces, braces which Mary Lo is certified and accredited to instal, work in a way which is similar to conventional braces - in that they consist of brackets which are fused to the patient's teeth, and connected with a dental wire. The main difference however, which earns the treatment its place as a form of discreet orthodontics, is that the brackets and wires are fused to the backs of the patient's teeth, and as such, are virtually undetectable from the front. This method however, requires a far greater degree of skill and craftsmanship to instal, as each component has to be fitted to the specified contours of the insides of each patient's teeth. This, again, is testimony to the degree of skill and precision which Mary Lo brings to our practice.
Fitting the pieces together
On a personal level, Mary Lo loves and cherishes the experiences she has gained as an orthodontist. She equates her role as an orthodontist with putting a puzzle together, as each patient has a distinctly different facial structure, jaw profile, jaw size, tooth number, and tooth size and Mary Lo thrives in using her expertise and orthodontic knowledge to design a unique orthodontic solution for her patients. She loves to see the final, full results of her handiwork and the positive impact that is has on the smiles and well-being of her patients. If you would like some advice on what Mary Lo could do for your smile please contact us.