Are braces suitable for me?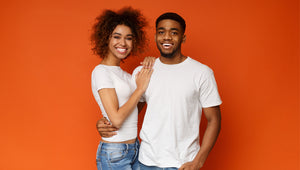 There is a misconception that teeth straightening is only for children, but this form of treatment is fast becoming a regular way of acquiring that sought after confident smile. The latest technological advances provide you with an array of choices which will require guidance from our orthodontist if you are requiring braces Marylebone. Our extremely confident and qualified professionals will design a plan after a thorough examination that best suits your requirements. We offer you a practical and relatively comfortable way of correcting an array of dental problems. Making an informed decision after considering all the factors that apply to you, it is necessary to access honest and reliable information. We endeavour to help all our patients by providing you with the guidance you need in an easy to understand format, because we want the best possible outcome for you.

What are the various options?
Braces Mary Lo offer you a range of options and it is no longer a case of only metal aligners. Strides in dental technology over the decades have resulted in a variety of choices being available to choose from. Apart from metal, you can choose from clear, ceramic and C-fast braces and we will explain in detail what each will accomplish. Braces Mary Lo are our area of expertise and we will explain the condition that needs treatment fully, which in its simplest form will fall into two categories either minor or complex. We will explain which braces are best suited to achieve the optimal results for your condition.

How do we assess your requirements?
Thanks to the availability of some of the best technology we are able to create a 3D image of your teeth which gives us a complete picture of what is happening in your mouth. Using the same technology we can produce a picture of how your future smile will look. So if you have crooked teeth, an overcrowded mouth, an overbite or an underbite we can help you to correct this resulting in a happy confident smile. Bear in mind though that this treatment is not only for cosmetic purposes, but also to aid your health. Not being able to bite properly can result in you not chewing your food properly with consequences for your stomach. In addition your gums will suffer if your teeth are misaligned, resulting in bleeding gums and possible tooth loss. One of the most popular choices for adults is the lingual brace, because this brace is placed on the inside of the teeth which of course makes them very inconspicuous. This design is created around each archwire using the help of a computer assisted robot to produce the precise prescription that suits your needs. Decisions you make now will affect your dental health for many years to come, it is therefore imperative that you make the correct decisions now. Rest assured that we will guide you every step of the way so that you will achieve the results that you require.
How virtual reality aids your care
The use of virtual reality in modern dentistry allows us to utilise this modern facility to create anything from accurate appliances using a virtual toolkit to creating records.
We monitor your progress every step of the way and provide you with regular reports and virtual check-ins. Your case records can be easily interpreted using accurate 2D and 3D digitised simulations. Your health and happiness are our primary concern and by correcting your dental problems we strive to do our bit to help you achieve overall health.