Are you considering getting in touch with Mary Lo orthodontist in Marylebone?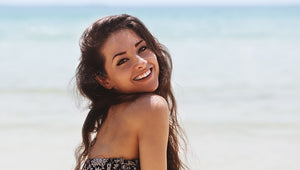 When choosing the right dental clinic to receive your dental treatment (whether this is a dental check-up regarding routine dentistry, or even more complex cosmetic dental work) patients may base their decision on a wide array of factors.
You're in safe hands
In addition to geographical location and financial concerns the dentist who will be administering your chosen treatment can play a huge role in your decision. That is why many individuals may choose to receive dental work from Mary Lo.
Why choose Mary Lo orthodontist in Marylebone?
Mary Lo is a distinguished dental healthcare professional within the world of dentistry! Mary Lo not only maintains her own private practice in Wimpole Street, London, but she also works at the Chelsea and Westminster Hospital with a fantastic group of dental specialists.
Mary Lo boasts an impressive twenty-five years worth of experience within the field of dental care. She not only places the quality of dental treatments at the top of her priority list but she also offers an extensive range of specialist treatments.
Embracing both quantity and quality with Mary Lo orthodontist in Marylebone
Orthodontic work can be tricky. Many patients suffering from dental imperfections (such as crooked teeth, irregularly spaced teeth, or general front protrusion) are aware that braces are right for them, but they may be unsure of the right choice for their unique dental case.
Tailor-making your dental experience
Dental imperfections not only make patients feel self-conscious about their smile but these can also cause oral bacteria to accumulate, therefore increasing the chances of developing oral diseases and infections, such as gum disease.
If you are suffering from imperfect teeth then orthodontic braces could be a viable option for you! Mary Lo uses a combination of her wealth of knowledge and the latest advancements in dental technology to find the perfect orthodontic appliance for your smile, therefore producing the best possible results.
Looking for a discrete alternative?
Traditional metal braces have been present within the field of orthodontic dentistry for many years! Despite conventional braces producing undeniably effective dental results for the most severe dental cases (through the use of metal brackets and wires which gradually apply pressure on the surface of the teeth) Mary Lo now wishes to answer the ever-increasing demand for subtle orthodontics.
Finding the right braces for your unique dental case
Mary Lo not only offers her patients traditional metal braces but she also provides self-ligating metal braces, lingual appliances, and even clear aligners, just to name a few. If you are interested in any of these options and are considering amending your misalignment then you may wish to book an initial consultation.
How to get in touch with our dental team
The modern field of dentistry can be hard to navigate for many individuals, which is why we strive to make the process as simple and therefore as hassle-free as possible for our patients! Our website offers easy-to-use patient referrals as well as it displays our direct contact telephone number and an online enquiry form.