Are you looking for an orthodontist Marylebone? Orthodontist London is what you'll find!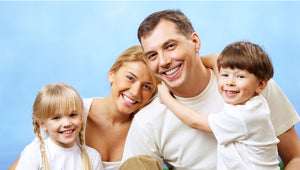 Sometimes, the clue is in the name and, at Orthodontist London, this is a case in point. Our eponymous dental practice is home to Dr Mary Lo, who has over 25 years of experience in orthodontics. As an orthodontist Marylebone, she also works as a Consultant Orthodontist at the Chelsea and Westminster hospital. As an orthodontist Marylebone, there isn't an alignment issue that Dr Mary Lo cannot handle and at Orthodontist London, the range of aligners and braces available is vast, allowing you to get the treatment that is absolutely right for your specific needs. One example of our treatment is Invisalign, which offers discreet, convenient and effective care with results being achieved in as little as 6 to 18 months on average.
Invisalign: what it does
Invisalign treatment moves your teeth into the correct position by making use of plastic aligners. The aligners are transparent, so they are very difficult for other people to see, so you can wear them without worrying about people staring at your teeth! This particular treatment is used for mild to moderate alignment issues, such as crossbite, gapped or crowded teeth, as well as over or underbites. The results can be achieved in just 6 to 18 months, on average, which can be a very welcomed prospect if you're keen to see your new smile. If you can't wait that long, however, you won't have to either! We use a digital scan to obtain your mouth's measurements so that we can have the aligners made bespoke for you. We can also generate a 3D animation of what your teeth will look like after the treatment has been completed, before you even get started. It can be a highly encouraging experience seeing the way your teeth are going to look and we are always excited to show you, but not as excited as you may feel, perhaps!
Benefits of Invisalign
The wonderful thing with Invisalign is the fact that you won't have to wear your aligners all day, every day. You can remove them for 2 hours daily, allowing you to eat without wearing them and having to clean food off them afterwards! You can also take them out when you are brushing your teeth, enabling you to keep doing a fantastic job with your oral hygiene routine! You should also have time to have them out, while you play sports or do something else lovely of your choice: the flexibility and control is all yours!
Aside from the aligners being virtually invisible and removable, you should also find that they are beneficial because they will enable you to improve your alignment of your teeth, which can have health benefits. With misaligned teeth, people can experience issues with chewing their food properly, speaking clearly or they develop jaw pain. By realigning your smile, you should be able to rectify these issues.
Consultation
While Invisalign is just one of the treatments we offer, we recommend that you come and see us for an initial consultation to discuss what you would like to change about your smile. We will examine you and can then present you with the various treatments that would be suitable for you. You can ask all the questions you need to ensure that you are fully informed about the treatment you decide to choose.
So, if you need an orthodontist, make a trip to
Orthodontist London
and start getting the benefit of an orthodontist's experience of creating super smiles.