Are you suffering from misaligned teeth? Why not pay a visit to Mary Lo orthodontist in Marylebone?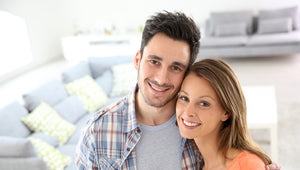 If you are an individual who is suffering from dental imperfections (such as front protrusion of the teeth, irregular spacing within the mouth, or general crookedness) then you may be referred to Mary Lo orthodontist in Marylebone. Misaligned teeth are extremely common in patients of all ages, and can develop for a wide array of reasons, such as hereditary factors, to name just one example. However, with the help of Mary Lo's specialist team, the solution is never far away!
Helping you achieve your dream smile
Mary Lo orthodontist in Marylebone works with the most severe dental cases, treating patients in the United Kingdom as well as on an international scale! Mary Lo has been present within the field of dentistry for over twenty-five years, ensuring every single one of her patients is treated in safe hands. If you are suffering from misaligned teeth then why not speak to a member of our fantastic dental team to discuss all of your possible dental options.
Finding the right orthodontic treatment for your unique dental case
Mary Lo not only maintains her own private practice on 44 Wimpole Street but she also acts as an orthodontic consultant at the Chelsea and Westminster Hospital in London! With this in mind, therefore, she sees a multitude of patients on a daily basis. Adopting a patient-centred approach allows her patients to be treated as individuals, ensuring they achieve the best possible dental results for their unique dental case (and consequently their dream smile).
Did you know?
Mary Lo is an accredited provider of a multitude of orthodontic treatments (such as the WIN lingual system, Invisalign clear aligners, Incognito lingual braces, and the Harmony System, to name just a few examples). Mary Lo takes great pleasure in creating tailor-made orthodontic plans to suit her patients' unique dental cases. Adopting a special interest within the treatment of sleep apnea and facial deformities she is fully equipped to handle any dental case.
Have you been referred to Mary Lo's services by your dentist?
As Mary Lo's dental services are well known within the field of dentistry she receives many referrals from dental healthcare professionals and patients. If you have been forwarded onto the clinic website then why not fill out our quick and easy referral form. Our specialist team of dental healthcare professionals will get in touch shortly to discuss the next steps in your treatment.
Are you looking to travel from overseas?
Many of our patients may be traveling from abroad to receive our fantastic dental services. If you are looking at paying us a visit from overseas then you may be curious as to what to expect from the treatment process! Mary Lo adopts a collaborative approach, working with a varied team of dental professionals (such as respiratory physicians) to achieve the desired dental results.
You're in safe hands with Mary Lo
In addition to her wealth of experience within a wide variety of dental fields, Mary Lo always welcomes patients to read her positive patient testimonials from her successful dental work. In addition to written testimonials (which can be accessed easily via her website), she also displays a wide array of pre- and post-treatment photographs. This allows her future patients to take a look at their potential dental results.