Braces Marylebone: eradicating the anxiety of misaligned teeth!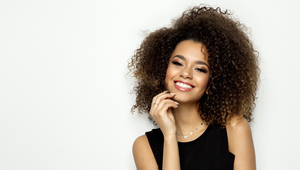 Misaligned teeth are far more than an aesthetic challenge because the condition can also affect your mental and physical health. Every day, people are subjected to posters of others with stunning smiles and may even have friends or relatives who have lovely straight teeth. Dentistry today has made amazing advances, especially in cosmetic dentistry, with the development of a variety of braces Marylebone and aligners. At Orthodontist London, we offer a wide range of dental solutions that can correct your condition and put a radiant smile on your face.
In the past, young children and braces were mentioned together
Young children were the ones often seen with a cumbersome metal apparatus attached to their teeth, which looked uncomfortable. The treatment worked and those children now have wonderfully straight teeth; however, back then, adults were not too keen on wearing braces Marylebone. In today's society, appearance has become more important, and the advent of the smartphone camera has accelerated the desire to have straight teeth.
Your wellness is our concern
We at Orthodontist London are concerned with achieving a state of overall wellness for all our patients. Teeth affect our entire body since the mouth is the entrance to our body and how we digest our food is dependent on how efficiently our teeth perform. Our willingness to smile also affects us mentally because if we are embarrassed by our teeth, we cannot be happy or smile when we feel like it. As an experienced orthodontist of 25 years, our orthodontist Mary Lo understands the importance of your overall medical wellbeing.
The right treatment for a specific condition
Medical science and technology have made incredible advances in the dental field of orthodontics, especially in the area of braces Marylebone and aligners. No one type fits all when it comes to orthodontics, and identifying the correct appliance for a specific condition is one of the skills of an orthodontist.
We will always conduct a thorough examination of your mouth to identify the condition of your teeth, gums and jawbone. We will listen to your concerns and what you would like us to do. Our next course of action will be to take x-rays, impressions and numerous photographs of your mouth. In some cases, we will need to do a 3D scan; this allows us to create a complete image of your entire oral cavity so that we can determine the right treatment plan for you. We will then discuss our suggested treatment with you and advise you of the duration and the eventual outcome so that you are always fully informed.
Which appliance is suitable
The type of appliance used will be based on your condition.
Traditional metal braces, which are now much smaller and more efficient than in the past. They use a series of blocks, wires and elastics to gradually move your teeth.
Ceramic braces, which work in the same way as metal braces but are a closer match to the colour of your teeth, may be the better option.
Self-ligating braces work in the same way as the previous two but use clips in place of elastics.
Lingual braces can be placed behind your teeth and are therefore less conspicuous.
Aligners use a different system and can be worn over the teeth like a gumshield and are made of a clear dental material.
Guided by us to a happy smile
Mary Lo has the experience and expertise to guide you to the correct treatment that will give you the results you desire. For us, your smile both outwardly and inwardly is the motivation to ensure that when you leave us, you cannot stop smiling.