Braces More than Cosmetic Enhancement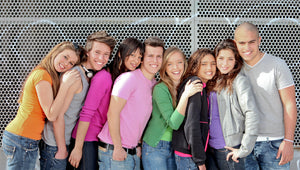 When it comes to dental health, the importance of orthodontic tools can't be overemphasised. However, here at Orthodontist London, we believe that these tools, particularly braces Marylebone, offer more than just a cosmetic enhancement. They represent a transformative journey towards improved oral health and boosted self-confidence. Our orthodontist Marylebone takes a holistic approach, addressing not only the alignment of your teeth but also the impact on your overall health and well-being. A smile is a powerful tool, and we are committed to helping our patients harness that power in the most effective way possible. Choose orthodontics at Marylebone and embark on a journey towards improved oral health and self-confidence.
Understanding the Importance of Orthodontic Treatment
Understanding the importance of orthodontic treatment sets the foundation for the braces Marylebone service we provide at Orthodontist London. It's important to recognise that orthodontics are not merely a cosmetic solution. They serve a critical role in improving oral health, preventing a myriad of potential dental issues such as gum disease, tooth decay, and even difficulties in speaking and eating. By correcting misalignments, braces help in maintaining good oral hygiene, preventing plaque accumulation and tooth wear. At Orthodontist London, we offer comprehensive orthodontic treatment to ensure that our patients reap these health benefits while also achieving a beautiful, confident smile.
The Role of Orthodontics in Boosting Confidence
The role orthodontics play in boosting confidence is immeasurable. A straight, aligned smile radiates self-assuredness, positively impacting personal interactions and first impressions. Here at Orthodontist London, we've witnessed first-hand the transformative power of orthodontic tools, inspiring people to smile more freely and express themselves with confidence. Our braces Marylebone service not only strives to perfect your smile but aims to instil a renewed sense of self-confidence. We understand the psychological impact of a beautiful smile and are committed to helping our patients experience this remarkable transformation.
Choosing the Right Dental Practice
Choosing the right dental practice is a crucial step towards achieving your dream smile. At Orthodontist London, we pride ourselves on being a trusted choice for orthodontic tools in Marylebone. Our dedicated team of professionals is committed to delivering personalised care, offering an array of the latest orthodontic solutions tailored to your unique needs. We prioritise patient comfort and satisfaction, maintaining a welcoming environment that puts patients at ease. With our patient-centred approach, advanced technology, and skilled team, choosing Orthodontist London for your realignment in Marylebone ensures a smooth, efficient and successful orthodontic journey.
The Exceptional Marylebone Experience
At Orthodontist London, the experience we offer sets us apart. We not only align teeth but also align our services to match your expectations. From the initial consultation to post-treatment care, our dedicated team ensures a seamless, comfortable, and gratifying journey. Our advanced technology and innovative techniques ensure efficient treatment with remarkable results. Coupled with our personalised care approach, we aim to create the perfect balance between clinical excellence and a warm, welcoming environment. Choose our Orthodontist London for a truly exceptional orthodontic experience.