Bringing things together, thanks to Mary Lo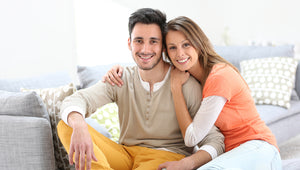 More than a smiling face
Mary Lo provides her patients with far more than just a smiling face. With over 25 years of first-hand orthodontic experience, both within her private clinic at at 44 Wimpole Street, London W1, and working as a consultant orthodontist in the Chelsea and Westminster Hospital, she has developed a vast array of skills across a range of orthodontic solutions. This has made her a valuable asset and expert. Mary Lo is a truly gifted orthodontist in Marylebone and consultant, however, her true passion lies in treating obstructive sleep apnoea, as well as complex facial deformities. Mary Lo believes that the key to maintaining a high standard of treatment, is in connecting with her patients on a personal, empathetic level - rather than simply adopting the one-size-fits-all stance which has sadly become all too common across numerous practices within the city and beyond. Mary Lo has found that, by offering patients a service at our practice which is tailored around their specific needs and requirements, a far more mutually advantageous patient/practitioner relationship can come to pass.
Filling in the spaces
Mary Lo equates the work which she carries out as an orthodontist with putting pieces together in a puzzle. It is her philosophy that, as each patient has a unique facial structure, jaw size and shape as well as tooth size, shape and number, it is her role to use her vast orthodontic knowledge to put the pieces of each original puzzle together in a way which brings a smile to her patients' faces. Mary Lo is an accredited member of many of the most highly esteemed dental and medical societies, including the Royal College of Surgeons Edinburgh, as well as being an examiner for the Royal College of Surgeons of England and a fellow in the Royal College of Surgeons of England. In addition to this, Mary Lo is also an accredited practitioner in orthodontic treatments using a number of discreet forms of dental realignment, such as the Incognito bracket system, Invisalign retainers, the Harmony system, Somnowell, and the WIN lingual system - all of which require a great deal of skill, precision and expertise in mastering.
On to a WINer
One of the most popular methods of discreet orthodontic systems which Mary Lo has mastered, is the installation of the WIN lingual system. These are the world's best selling invisible fixed braces, and act in a way which is similar to conventional fused braces, in that they consist of brackets that are fused to teeth and connect through a wire. The primary difference between WIN braces, and conventional braces however, is that the WIN system is fused to the back of a patient's teeth, which renders it practically invisible from the outside. Each installation of the WIN lingual system is entirely unique, and requires a complex structure to be created to fit to specific contours of the insides of each patient's teeth, in a manner which does not restrict movement or impede speech. This, again, is testimony to the high degree of skill, attention to detail and expertise that Mary Lo possesses and another factor which truly demonstrates she is a cut above the rest. If you would like to find out more about one of these brace systems please contact us.