Consider Invisalign for excellent teeth straightening Marylebone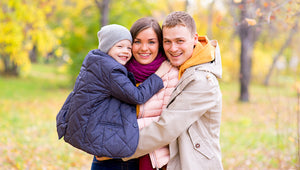 If you're looking for a great way to straighten crooked or misaligned teeth in London we recommend considering Invisalign aligners as your first orthodontic option. Thanks to teeth straightening Marylebone you can look forward to minimal discomfort during the treatment process and enjoy incredible results.
We offer teeth straightening Marylebone here at Orthodontist London and are passionate about delivering results that you can be proud of. We strongly believe that all our patients should have a healthy, happy smile and we offer a range of dental solutions to help make this happen.
What makes Invisalign aligners different from others on the market?
Without a doubt Invisalign aligners have grown in popularity over the last few years and are fast becoming the primary orthodontic choice for many of our patients. They straighten teeth in a simple way offering minimal discomfort or pain to the wearer.
Rather than using fixed traditional metal braces the system incorporates removable plastic aligner trays that can be inserted in and out of the patient's mouth.
As they are easily removable you are able to take them out periodically each day during meals or to brush your teeth and floss.
The trays are also clear in appearance which helps to provide a discreet alternative to metal fixed braces.
Invisalign offers wearers an array of benefits following the treatment process
One of the leading advantages of patients choosing to wear Invisalign is that the aligners are custom-made for each patient to correct their individual dental issues. This offers optimal results as opposed to having set aligners with no personalisation.
Did you know that Invisalign aligners are easily removable and patients are allowed to take them out for a couple of hours each day? This allows patients the freedom to eat and drink some of their favourite foods, take care of their teeth and attend special occasions if need be, without having to wear the aligners for the duration of the day.
Another great benefit to these aligners is that they are clear in appearance and look to be almost invisible. This offers patients a discreet alternative to traditional metal braces as they appear more natural-looking. This is ideal for adult patients who may feel insecure about wearing braces at a mature age around their colleagues at work.
What is required of the patient during the treatment process?
Here at the practice we are proud to offer the option of having Invisalign at our modern dental practice with
teeth straightening Marylebone
. If you or a loved one would like to find out more about these aligners or would like to begin the process, simply reach out to our friendly receptionist. The first step would be to book an appointment to come and see us and we can conduct a simple assessment and examination of your teeth, mouth and gums. In some cases X-rays and further assessments may need to be carried out to determine whether or not the patient will be a suitable candidate for the Invisalign treatment. Once assessed, the teeth straightening journey can begin and we will be there to assist you with your smile makeover every step of the way.