Considering getting a straighter smile?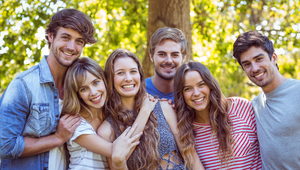 It is one of the most dreaded sentences that you can hear at a dental surgery, regardless of your age: "You need braces".
Despite the millions of smiles straightened worldwide by them every year, braces remain as unpopular as ever, with many people refusing to undergo orthodontic treatment despite its obvious benefits.
Luckily, in modern dentistry, the use of the traditional, orthodontic aligner is being phased out in lieu of more modern and discreet braces, meaning there is now no reason to put up with that crooked smile!

Our team, headed by Mary Lo, is trained in working with all of the latest modern aligners and braces; from Invisalign to lingual braces, we have used them all and have helped thousands of patients achieve that coveted, perfect smile.

When you visit Mary Lo, orthodontist in Marylebone, she will look at your particular requirements and discuss with you which brace or aligner is suited to your specific needs.

Invisalign
The most sought after of all the modern day braces are the invisible braces, Invisalign. Mary Lo, dentist in Marylebone is extremely experienced when it comes to this brace and can therefore offer you the best in treatment.
Custom-fitted, clear aligners are used to gently move your teeth into their desired position and treatment is completed on average in twelve months. Discreet, removable and fast acting, this brace is suited for mild to moderate misalignments.

Lingual braces
As powerful as the traditional orthodontic braces, lingual braces are placed on the back of the teeth and are used to push them forward as opposed to backwards.
The discreet appearance of this brace makes it extremely desirable and, as long as your teeth and gums are healthy, it is another very successful way to address more complex conditions that need fine manipulation.

Clear and ceramic aligners
Conventional metal braces, but with either clear or ceramic brackets, these aligners are usually chosen by teenagers or appearance-conscious adults.
Constructed from a metal wire, these braces are typically fitted to the front of your teeth and, depending on your clinical presentation, a member of our orthodontics team may be able to make the wire tooth coloured too; very discreet!
These braces allow the teeth to move more freely than traditional metal aligners and so, drastically reduce the treatment time, while also being visually unobtrusive.

Functional braces
Most suited to children, functional braces differ from traditional orthodontic options.
These braces correct lower jaw misalignment, specifically underdeveloped lower jaws, and are usually removable.
This brace requires a lot of discipline and must be worn for the required amount of time each day to have the desired impact on the jaw alignment.

Retainers
Where would orthodontics be without retainers?
Once you have finished your orthodontic treatment with us, you will be required to wear a retainer. Teeth have a bad habit of moving back into their old positions once treatment is completed!
All of our retainers are custom-made to fit over your newly aligned teeth and are visually discreet.