Could an orthodontist Mary Lo in Marylebone help transform your smile?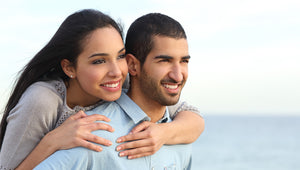 The best of the best
Mary Lo is one of the most highly revered consultants and specialist orthodontists within the country. Alongside her role as a consultant orthodontist for the Chelsea and Westminster hospital, Mary Lo also runs her own private clinic within the W1 area on Wimpole Street. For over 25 years Mary Lo has been working within density, and throughout that time has helped countless smiles through a service which is tailored around the needs of each unique patient. By working closely with some of the best craniofacial and oral surgeons within the Chelsea and Westminster hospital, Mary Lo is able to attract patients from all over the world to her practice - because they know they will get the best care available. Anyone who is in need of bespoke dental care should see if they could get the help they need from Mary Lo, an orthodontist in Marylebone.
What does Mary Lo specialise in?
Many of the people who seek out the help of Mary Lo do so to get the best possible treatment they can - specifically within the field of complex facial deformities as well as obstructive sleep apnea, which is her specialities. It is the opinion of Mary Lo that each facial profile, jaw structure, jaw size, tooth number and tooth size are completely unique to each individual patient.
Mary Lo views these individual factors as building blocks or puzzle pieces, for which she individually comes up with the best orthodontic treatment to match each smile. Mary Lo is a highly accredited orthodontic practitioner who is a member of the British Orthodontic Society, the Royal College of Surgeons of England as well as the Royal College of Surgeons of Edinburgh, the British Society of Dental Sleep Medicine and others. Anyone who is looking for an orthodontist who they can truly trust and rely on to give them the best possible standard of care should book a consultation with Mary Lo in Marylebone. Additionally, Mary Lo is accredited for the use of a number of cosmetic orthodontic treatments such as the Incognito lingual bracket system, Harmony and the Invisalign dental retainer system.
What are cosmetic orthodontics?
Cosmetic orthodontics has become one of the most popular ways to realign crooked teeth for all ages - largely because of their ability to do so discreetly. The Invisalign retainer system, which Mary Lo is well-versed in providing to patients here at Orthodontist London is a contemporary treatment method which does not require anything to be attached to a patient's teeth at all. Rather, it aligns crooked teeth and smiles through pressure points which are on the inside of a custom made, removable transparent plastic retainer. Each retainer is uniquely crafted from a mould or digital impression of a patient's teeth to allow it to fit perfectly over them, and as it is only made from transparent and wafer-thin plastics when it is worn it becomes almost totally invisible.
One of the major drawbacks of conventional orthodontic braces - besides their obvious cosmetic implications - is that they are often uncomfortable and can cause gum related issues to arise during treatment. The Invisalign method however is commonly hailed as a far more comfortable and relaxed method of dental realignment as it can be taken out at the patient's leisure. Anyone who is looking into getting orthodontics should consider whether or not these cosmetic alternatives could benefit their lifestyle and allow them greater freedoms than conventional braces may.