Could an orthodontist in Marylebone realign your orthodontic future?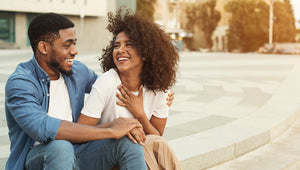 Make me smile
At Orthodontist London, all we want to do is put a smile on the face of every patient we treat.
We recognise that many people have been under severe pressure over the last year and that some people may have put off seeking the orthodontic treatments they require due to forces that are outside their control.
Now, however, as we slowly return to some sense of normality, we advise anyone who is unhappy about the condition of their dental health to take action by seeking out the help of an orthodontist in Marylebone.
What can an orthodontist in Marylebone offer?
If you are looking for an orthodontic practitioner who will go the extra mile to get the best results possible, Mary Lo is an ideal choice.
Mary Lo is accredited in the use of several popular cosmetic orthodontic treatments. Treatments of this sort are extremely popular as they give patients an opportunity to realign their teeth, improving both their oral health and appearance, without  affecting how they look during the treatment period.
Some of the treatments that Mary Lo is accredited to use include:
These are just some of the cosmetic orthodontic treatments which Mary Lo regularly provides to patients here at Orthodontist London. In reality, when patients are treated by Mary Lo, it often involves a mix of procedures and treatments - all depending on the needs of the patient.
Why choose Mary Lo?
Alongside her work as an Orthodontist in Marylebone, Mary Lo is also a consultant at the renowned Chelsea and Westminster Hospital, regularly working with some of the best orthodontic practitioners in the city.
As a Fellow of the Royal College of Surgeons of England and a member of several prestigious societies including the European and British Orthodontic Societies, the Royal College of Surgeons of Edinburgh, British Society of Dental Sleep and the Craniofacial Society of Great Britain and Ireland - Mary Lo's credentials speak for themselves.
Mary Lo takes immense pride in the work she does. She views each patient case she takes on as a new and unique set of challenges and obstacles to overcome. As no two patients ever share the same jaw shape or facial profile, Mary Lo feels it is her job to use her extensive orthodontic skills to find the treatment that is right for the specifics of each patient.
Adopting a tailored approach to the orthodontic work she provides has helped Mary Lo become one of the most sought after orthodontic practitioners in the city. Anyone who is unhappy about the way their smile looks, or the shape of their teeth, should reach out to us here at Orthodontist London and we can arrange a consultation with Mary Lo.

It is our belief that the best approach to any orthodontic treatment is to start with a conversation. While some patients may have a specific treatment in mind, having an informal consultation with an expert can also allow them to consider what other options are open to them.