Could you benefit from teeth straightening in Marylebone?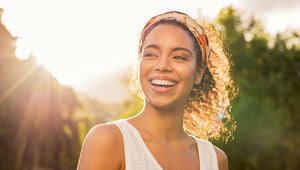 Mary who?
At the practice Orthodontist London, we strive to offer our patients nothing but the absolute best in orthodontic care and treatment. Part of the way in which we achieve this is through enlisting the help of the country's best orthodontic specialists and practitioners.
Mary Lo is one such specialist. She is a renowned consultant and orthodontist who has more than 25 years of first-hand experience in crafting beautiful smiles through teeth straightening in Marylebone.
Alongside offering conventional orthodontic treatments, Mary Lo also specialises in complex facial dysmorphia and obstructive sleep apnoea.
Mary Lo works closely alongside a group of highly-renowned craniofacial surgeons within Chelsea and Westminster Hospital, where she is a consultant, as well as running her own private dental clinic in W1.
Anyone who is looking for teeth straightening in Marylebone who will go above and beyond to get the best results for their smiles should look no further than the services of Mary Lo.
What can Mary Lo do?
As a respected member of the Royal College of Surgeons of Edinburgh, an examiner for the  Royal College of Surgeons of England and a Fellow of the Royal College of Surgeons of England - patients are in safe hands.
Mary Lo is accredited in the use of several cosmetic orthodontic treatments:
Each of these has their own sets of cosmetic advantages for patients who are looking to realign their smiles - without the treatment adversely impacting how they look.
One of the most appealing advantages to seeking out bespoke orthodontic aid from Mary Lo is the attention and care that she applies to each individual patient.
It is her belief that as no two patients ever have an identical tooth shape, jaw structure or dental makeup; they present a unique and individual set of challenges for her to overcome.
By viewing each of her patients as individual, unique cases, you can be sure that if you are being treated by Mary Lo, you will get her total and undivided attention.
What is Invisalign?
Invisalign is a massively popular form of cosmetic orthodontics which Mary Lo is accredited to use.
Rather than adopting traditional methods of dental alignment, such as fused brackets or tension wires, the Invisalign system consists entirely of just a single, removable retainer.
Each of these Invisalign retainers is made from a specialised dental plastic, which is both wafer-thin, and transparent. When patients wear their custom-made retainers over their teeth they become almost entirely invisible.
Within the structure of every Invisalign retainer, there are specifically placed pressure points that force specific out-of-place teeth into position.
As the Invisalign method does not need anything to be bonded or attached anywhere on the patient's teeth during treatment, it has become a very popular cosmetic alternative to conventional braces - particularly for teenagers and younger adults.

If you are interested in Invisalign or looking to find out what Mary Lo could do for you with teeth straightening in Marylebone - simply reach out to us here at Orthodontist London and arrange a consultation, and let Mary Lo do all that is within her considerable expertise to give you a smile you can be proud of.