Could you call upon an orthodontist Mary Lo in Marylebone to help your smile?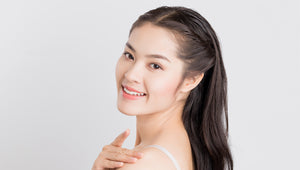 Who exactly is Mary Lo?
As an orthodontist in Marylebone, Mary Lo is dedicated to making sure every patient receives the best in orthodontic care.

Mary Lo is highly skilled and accredited in several cosmetic orthodontic fields, and has over 25 years of experience working within dentistry behind her. Mary Lo focuses largely on cosmesis and restorative orthodontics, but can tailor her services to meet unique challenges that any smile presents. If you are looking for an orthodontist who will truly listen and connect with you on a personal basis and then use their extensive and varied skill set to work alongside you in crafting a smile you are comfortable with, then look no further than Mary Lo.
We recognise the impact that Covid-19 has had on our patients, both personally and on their dental health and we are committed to doing all we can to ensure they get the care they need, within an environment which they feel is safe and where they are well looked after.

More about Mary
Alongside her work for us here, Mary Lo is also a much respected consultant orthodontist at the Chelsea and Westminster hospital. Additionally to this, she also operates her own private practice within the centre of London at 44 Wimpole Street in W1.

It is the goal of Mary Lo to provide each of her unique clientele with bespoke orthodontic care - within a relaxing, comfortable environment. She takes extra care to ensure that her patients feel represented and included through each stage of their treatment and believes firmly in treating every new case she takes on for what it is - a unique set of challenges and obstacles which require a unique, individual approach.

Mary Lo offers a wide range of aesthetic orthodontic treatment options, with a distinct focus on the treatment of complex facial dysmorphia, as well as obstructive sleep apnoea. She is also highly accredited in the installation of cosmetic orthodontic systems, such as Invisalign dental retainers and the lingual brackets system.

Mary Lo is a Fellow and Examiner of the Royal College of Surgeons of England, alongside being a member of the Royal College of Surgeons Edinburgh, both the British and European Orthodontic Societies, the  Craniofacial Society of Great Britain and Ireland, and the British Society of Dental Sleep Medicine. As such, anyone who seeks out her services can rest assured that she is one of the top orthodontists and consultants in the country.
What are cosmetic orthodontics?
Many people across the country have misaligned teeth which could be enhanced through orthodontic treatments - but refrain from seeking these treatments, out of a fear that they will negatively affect how they look. With her enormous breadth of experience Mary Lo is also highly qualified to apply cosmetic orthodontics as an alternative to conventional orthodontics, these are designed to leave a minimal impact on how the patient looks to others during treatment. This can be achieved by attaching the braces to the backs of a patient's teeth through lingual braces, or by using removable dental aligners such as Invisalign. Whatever treatment you choose, the first step in making sure you get the best care would be to contact Mary Lo and book in for a consultation.