Different types of braces for teeth straightening Marylebone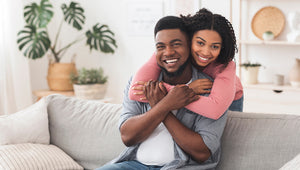 Thanks to advances in dental technology there are now many different types of braces available with our orthodontist in London to help address the misalignment issues that are affecting your teeth. Misalignments can have a negative impact on the appearance of your smile, but more importantly they are detrimental to your oral health. Teeth that are crooked or wonky are more prone to tooth decay and gum disease and eventual tooth loss later on in life. Our orthodontist is able to offer you different types of braces for teeth straightening Marylebone. Whether you have complex orthodontic issues, mild or moderate misalignment issues of the teeth - we can help you decide on the right braces for you. Teeth straightening Marylebone has become more common over the last few decades and by visiting our website you will be able to find out how we have helped patients address the aesthetic appearance of their teeth, and also promote better dental health at the same time.
Our orthodontist understands that more and more people want to improve the aesthetic appearance of their teeth, but they want to do so at their discretion. This is why we are happy to offer you a range of discreet methods of teeth straightening Marylebone. Traditional dental braces are perhaps the most efficient form of teeth straightening and are available for teeth straightening Marylebone. The only reason some people are reluctant to undergo teeth straightening with traditional braces is that they are highly visible in the mouth as they are attached to the front surface of teeth. With much research and development, traditional braces have been adapted to meet the demands of today's generation and we are pleased to offer ceramic braces for realigning teeth.
Ceramic braces vs traditional metal braces
One of the main differences between ceramic braces and traditional dental braces is that ceramic braces are more expensive than metal braces. This is because the brackets are made of ceramic which is more costly and more difficult to manufacture, but offers you the discretion that you are looking for. Mechanically and functionally ceramic braces and traditional braces work in the same way. Traditional braces are made of metal, therefore they are stronger and last longer, whereas ceramic braces withstand less force and so you need to be a bit more careful with them.
If you are still uncertain about the appearance of braces on the surface of your teeth then you can speak to our
orthodontist in London
and find out about lingual braces or Incognito for teeth straightening. Lingual braces or Incognito again work in the same way as traditional metal braces and ceramic braces, however they are attached to the back surface of your teeth. They offer you the discretion that you are looking for when you are undergoing teeth straightening and they also produce fantastic results, as with traditional braces and ceramic braces. Braces take between 12 and 24 months to correct the misalignment issues that affect your teeth and at the end of the treatment you will have a neat smile which is attractive and also healthier, prolonging the life of your teeth and preventing dental issues.