Discover the many forms of teeth straightening, and how they can help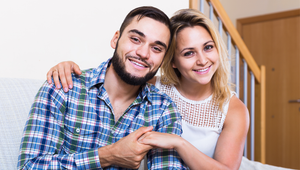 Moving with the times
When our patients visit us here, at Orthodontist London, there is a certain level of bespoke care and excellence that they may have grown to expect when undergoing treatments such as teeth straightening Marylebone.
We know that the implications of the past year may have presented several obstacles and challenges that may have made getting such treatments more difficult than ever. However, now that things are slowly but surely returning to a pre-pandemic normal, we advise all those who believe their smiles could benefit from teeth straightening Marylebone to make an appointment with us at Orthodontist London today.
Why seek out teeth straightening Marylebone?
There are more advantages to having properly aligned teeth than just a more aesthetically pleasing or symmetrical smile.
When your teeth are irregularly spaced within your mouth, there are far more pockets and difficult-to-reach areas between them that could allow plaque and bacteria to develop. In turn, this could lead to a higher likelihood of you developing gum problems such as gingivitis or periodontal disease - the second most leading cause for tooth loss in adults.
Additionally, having poorly shaped teeth can cause difficulty with pronouncing certain sounds or phrases, which can be both embarrassing and uncomfortable.
Another risk of having crooked teeth is that the problem gets gradually worse over time rather than better and can lead to dental pain and inflammation if left untreated.
Luckily, here at Orthodontist London, we regularly provide our patients with a wide variety of orthodontic treatments that can quickly and discreetly align their smiles, giving them healthier-looking, straighter sets of teeth.
What sorts of orthodontic treatments are available?
At Orthodontist London, we aim to offer our patients a range of treatments that meet their needs and preferences. We provide traditional orthodontic braces alongside more cosmetically orientated treatments like Invisalign retainers, Harmony lingual braces and Incognito invisible braces.
Because we offer such a wide variety of options, we have found that the most effective way of finding the right treatment for a patient is to have them partake in an initial consultation with one of our experienced dentists. These consultations allow our practitioners an opportunity to detail what each procedure entails and how it may be suited to the needs of the patient receiving it. They also give patients the chance to tell us why they have chosen to undergo orthodontic treatments and what they are hoping to achieve. Once we have collected this information, we can then confer with the multiple treatment options we have and work alongside each patient to create a tailored treatment plan.
What are Invisalign retainers?
Invisalign retainers are undoubtedly one of the most popular and widely sought-after forms of cosmetic orthodontics that we routinely provide to our patients.
Rather than shifting a patient's teeth through traditional means - involving fused brackets or tension wires - Invisalign is completely non-invasive and removable. This is because the whole process is carried out through a series of uniquely made retainers that fit well over the patient's teeth. Within these retainers, there are pressure points that gently move the teeth until they are aligned. Furthermore, as every Invisalign retainer is wafer-thin and see-through, it slips entirely out of sight when worn.