Do you need teeth straightening Marylebone? Come on over to Orthodontist London!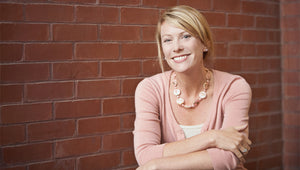 If you are looking for teeth straightening Marylebone, then what better place to go to than a practice that specialises in this very treatment? At Orthodontist London, we have a plethora of treatments for teeth straightening Marylebone, so whatever your alignment issues are, we can help. Those looking for discreet and convenient methods of realigning their smiles have functional and effective options to choose from here at Orthodontist London.
Invisalign
For alignment issues that aren't too complex, treatments such as Invisalign may be suitable. Invisalign uses aligners that are made from plastic and are barely visible when worn over the teeth, like a streamlined gumshield. The aligners will be made for your mouth measurements using iTero, a digital scanner from which we can also generate an animation of how your teeth will appear after treatment has been completed before you even get started!
The aligners apply pressure to your teeth to carefully move them into the desired positions over a period of approximately 6 to 18 months. You may remove the aligners for up to 2 hours a day, giving you plenty of time to take them out when you want to brush, floss, eat or drink. You can also take them out before engaging in sports or heading into an important business meeting – the choice is yours!
Incognito and Harmony lingual bracket system
Another option for those who may require fixed braces is Incognito. Incognito works by attaching the brackets and wires behind your teeth rather than in front. In doing so, nobody will realise that you have any sort of appliance in your mouth. These braces should also provide more comfort as your inner lips won't make contact with the brackets.
We can make the brackets to fit your mouth with precision using 3D digital CADCAM technology. From this, we can also generate a digital plan of where your teeth will be throughout your treatment before you have begun it. The brackets will be made from a gold alloy, which is suitable for reducing nickel-related allergies that some patients may find they have. The Harmony lingual bracket system is another similar option, which may also be suitable for your specific needs.
Initial consultation
If you would like to learn more about teeth straightening Marylebone, why not book an initial consultation with us here at Orthodontist London? We will be able to discuss your concerns about your smile and examine your mouth and jaw to determine what suitable treatment options would be available for your specific needs. We will discuss each of them in depth with you, and you will be free to ask as many questions as you need to be able to make an informed decision.
With over 25 years of experience, our dentist, Mary Lo, will be happy to get you on the right treatment plan that could see you having a beautiful smile that functions properly as quickly as possible. With a broad range of treatments available, the right one is here for you at
Orthodontist London
.