Do you want discreet braces? Come to our Orthodontist London!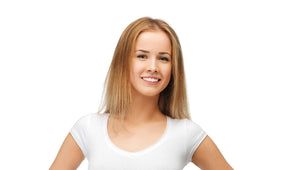 When you have misaligned teeth, you may lack self-confidence due to the appearance of your smile and avoid displaying it. At Orthodontist London, we have a wide range of convenient and discreet options for realigning your smile with our braces Marylebone. While fixed metal braces may be required for some more complex alignment issues, we also have a number of discreet options for mild to moderate alignment issues. By visiting our practice, you can get the expert care you need from Dr Mary Lo, who has over 25 years of experience specialising in orthodontics. She will be able to help you get the treatment you need from our braces Marylebone and get your smile looking wonderful in as time-efficient a way as possible.
The treatments we offer
Aside from fixed metal braces that are visible to other people, we have a number of alternative treatments that could be suitable for you. These are both brace and aligner options, so you can look forward to having a fabulous smile quickly and easily.
Incognito
One option we have for our patients is a lingual brace appliance called Incognito. Incognito is a lingual bracket system that involves having the wires and brackets on the backs of the teeth, rather than on the front, so they won't be visible to anybody! The brackets are made of gold alloy, which avoids causing issues for patients who are allergic to nickel. Each of the brackets are made bespoke to fit the shape of your teeth, so you can feel confident that they are more comfortable and should cause less irritation to the tongue, being 70% smaller than other braces. With CAD-CAM technology, these bespoke brackets offer maximum comfort and we can generate from this a video of what your teeth will look like after treatment is completed, before you have even begun wearing Incognito!
Clear braces
Another alternative is having clear braces Marylebone. These are ceramic braces that are made of a tooth enamel colour so the brackets and wires shouldn't be as noticeable to other people. They are typically used to align the upper teeth, rather than the lower ones. There are also certain options to have self-ligating braces, which means that they have a clip that is used to hold the archwire in place and means that you don't have to have elastic bands. These self-ligating braces are available in both ceramic and metal brackets and offer another solution to getting you a great smile.
Invisalign
Invisalign is a system that uses transparent aligners worn over the teeth. As such, they are virtually invisible, so you can realign your teeth, without other people really knowing how you are doing it! The aligners are removable, so you can take them out for a couple of hours each day and this means that you have flexibility to choose when you wear them, as well as being able to eat and clean your teeth without having your aligners in the way. Invisalign's aligners are made to measure your mouth with precision using iTero technology. This digital scan acquires the measurements for your aligners and once they have been manufactured, they should be very comfortable to wear. You need to change the aligners every couple of weeks as each aligner applies an amount of pressure to push your teeth into the correct position.
So, if you would like to discuss the treatment options for getting a great smile, come and see us today! We have a wide range of discreet treatments that could be just what you need to get your smile looking fabulous, without anyone noticing how you did it!