Everything you need to know about braces from our orthodontist Marylebone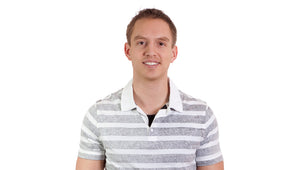 We all know the most common way to get straighter teeth is through a brace or aligner. They are crucial for correcting misaligned or crooked teeth and can help in severe cases as well as with minor improvements.
If you're looking to improve your smile, our orthodontist Marylebone is on hand to assist in every way.
Here at Orthodontist London, we offer patients the opportunity to choose from a range of fixed braces that each cater to a specific need or goal. Our orthodontist Marylebone is highly trained and skilled when providing orthodontic treatments so you can feel confident that you will be in great hands.
Invest in fixed braces to improve your smile
Did you know that one of the most common types of brace is a traditional fixed brace? This tool of orthodontics has been around for many years and helps to correct and straighten crooked or misaligned teeth even in patients with severe conditions. The process involves our orthodontist Marylebone attaching a small metal bracket to each tooth which is then connected with a wire. This is then followed by the next step which involves the addition of small elastic bands that help to create tension, so that your teeth will slowly begin to move into the desired position creating a straighter smile. Traditional fixed braces cannot be removed like Invisalign aligners can be and are fixed permanently onto the patient's teeth until the end of the treatment plan.
Choose clear or ceramic braces to correct misaligned teeth
Another option of orthodontics to consider may be clear or ceramic braces to improve your smile. This option is ideal for patients who wish to have a subtle solution during the teeth straightening process. Clear and ceramic braces function in a similar way to traditional metal braces but differ in their appearance. Clear braces appear to be almost invisible and offer a discreet alternative. Ceramic braces are coloured and can even be colour matched to suit the shade of your natural teeth to minimise their appearance overall.
Consider the Incognito lingual bracket system to help straighten crooked teeth
In addition to metal braces and clear and ceramic braces, patients have the choice of the Incognito lingual bracket system. This option works in a similar fashion to metal braces and includes brackets and wires. The main difference is that rather than being attached to the front of the patient's teeth, they are positioned on the back of your teeth making them almost impossible to detect.
We offer patients the opportunity to consider the harmony lingual system
Have you ever heard about the harmony lingual system? Consider this an updated version of the lingual bracket system with the main difference being faster treatment times overall and fewer check-up appointments. The harmony lingual system uses CAD/CAM technology and has proven to be a popular choice amongst patients. It involves smaller and smoother brackets offering a more comfortable fit overall.
Patients can also opt for removable braces as an option
Do you suffer from a mild case of misalignment in your teeth that you wish to correct? For this situation we recommend considering removable braces as an ideal dental solution. It works to assist with correcting minor tooth movements and is also great at fixing biting issues in patients.