Gaining straighter teeth with braces Marylebone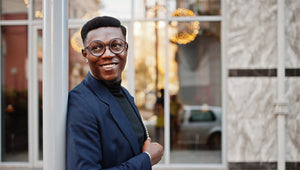 Are you an adult living with misaligned or crooked teeth?
Are you looking for a way to improve the look of your smile?
Have you ever considered a tooth alignment treatment?
Many of us can find some fault with the way our teeth look. We may even start to feel that the way our teeth look does not allow us to have the smile we would like; this is a very common feeling, which is mainly brought about by living with misaligned, protruding or crooked teeth.
If you are living with crooked teeth, you will be aware of the issues misaligned teeth can cause, other than those that are image-based, as many adults who have to live with misaligned teeth find they are difficult to keep fully clean. This can lead to the development of common dental issues on a more frequent basis when compared to those living with straight teeth.
Gum disease, tooth decay and plaque build-up are some of the common issues associated with crooked teeth.
If you are looking to make a change and have your teeth realigned, then you may want to consider braces Marylebone as a way to achieve your goal of straighter teeth.
A way to improve your oral health and hygiene
One of the benefits of having your teeth straightened with braces Marylebone is the improvements you will see within your oral health and hygiene as you will find that your teeth become easier to keep clean by brushing after your treatment is completed. This should mean you experience fewer occurrences of minor dental issues developing and should find you need to visit a dental practice less often.
Resolving any issues with your bite
Many people who live with misaligned teeth may feel that their bite is not as strong as it should be, as the teeth do not meet up correctly to create the grip and strength needed to correctly carry out the tasks associated with eating. If you find it difficult to bite food or rip and chew it comfortably, then you may want to consider the fact that having your teeth straightened will help to build strength into your bite.
Patients who suffer from a weak bite have reported a noticeable difference following tooth alignment treatment and feel a sense of liberation when it comes to consuming food as they no longer have to worry about the toughness of the food they eat.
Book a consultation
If you are considering treatment with braces Marylebone, then you should contact our team at Orthodontist London to find out what we can do for you, and book a consultation appointment to have your teeth and gums examined. One of our dental professionals will assess your needs and take you through your options, allowing you to indicate your preferred way forward.
Your treatment will normally take 12 to 18 months to complete, but by the end, you will have the noticeable results that you desire along with improvements within the standards of your oral health and hygiene.
Orthodontics in London offered by Orthodontic Consultant Specialist Mary Lo.