Get the best out your smile through Mary Lo orthodontist in Marylebone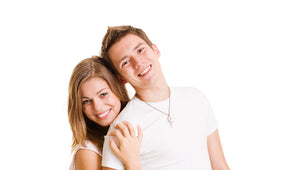 Building dreams together
Mary Lo orthodontist in Marylebone is far more than your conventional orthodontist. She is a highly accredited and renowned orthodontic specialist, who has a particular focus on cosmetic reconstructive treatment and correcting sleep apnoea. Mary Lo orthodontist in Marylebone provides her patients with a whole array of treatments that are designed to address all number of problems or concerns which they may have about the alignment of their teeth or how they look.
This includes being accredited for the installation of discreet dental aligners and orthodontics such as the Invisalign retainer method. Mary Lo's approach to every orthodontic procedure she provides to her patients is different for every case. She believes that every patient is a unique puzzle that requires a unique approach, and as such anyone who is seeking bespoke orthodontic work, need look no further.
Why seek out cosmetic orthodontics
The Invisalign retainer method, which Mary Lo orthodontist in Marylebone is accredited and approved to provide her patients, is a discreet alternative to conventional braces. Conventional braces operate through the attachment of brackets to the exterior of every one of a patient's teeth, which then have a connecting metal wire apply pressure to them over time to gradually move them closer together.
This is a successful and effective way of correcting orthodontic misalignments, and has been used for hundreds of years, although it is not usually held in high regard for its impact on how it makes a patient look. This visual impact has led to a rise in the number of patients who are seeking out cosmetic, discreet alternatives. This is particularly prominent with young adults and professionals, as they do not want treatment to impact their appearance.
What is the Invisalign retainer method?
Invisalign lets patients of all ages quickly and comfortably align their smiles, without standing in the way of how they look. This is made possible by replacing the conventional tools and methodologies with a plastic retainer. This removable retainer is made using a dental material called SmartTrack which is both comfortable and durable. Every dental retainer is formed from an impression of the patient's tooth shape. This impression is usually taken digitally through an iTero Element Scanner, but can also be taken physically in some cases.
By creating every retainer from a mould of the patient's dental shape, it means that they fit perfectly over their teeth when worn. This, coupled with the fact that the SmartTrack material is both wafer-thin and transparent, results in the retainer being almost completely invisible.
Another orthodontic advantage is the freedom that the removable aspect of the retainer affords to them. Unlike most other orthodontic treatments - which often require something to be fused to the patient's teeth for the length of treatment - Invisalign retainers can be removed whenever the patient wishes to do so. This may mean opting to only wear their retainers overnight when they are asleep, or taking out to eat certain foods that they enjoy or for parties. This freedom to mould orthodontics around patients' lives attracts many to the services of Mary Lo.