Get to know Mary Lo in Marylebone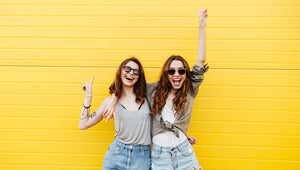 We boast a highly skilled and caring team of dental healthcare professionals. Mary Lo is a specialist orthodontist with over twenty-five years within the dental profession. In addition to her wealth of experience, Mary Lo offers a friendly and therefore comforting dental approach. Mary Lo not only acts as a consultant orthodontist at the Chelsea and Westminster Hospital but she also maintains a private practice elsewhere in London.
A dental service you can trust
Deciding to receive any orthodontic work can be a difficult decision, especially for those who consider dentistry as a substantial financial investment. Therefore, with this in mind Mary Lo displays an extensive selection of her successful work on her website. If you are considering teeth straightening in Marylebone then you may wish to take a look at your future smile online.
Helping you to regain your self-confidence
Living with dental imperfections, such as crooked teeth, yellow teeth, or generally misaligned teeth can greatly decrease an individual's self-esteem. As there are many impressive tools and appliances in the modern field of dentistry, Mary Lo always embraces the latest advancements in dental technology, and her aesthetic dental work is no exception.
Improving the appearance of your smile
In addition to bespoke treatments such as amending sleep apnea, Mary Lo offers a wide array of aesthetic dental treatments, including orthodontic ones. Mary Lo not only delivers aesthetic orthodontic treatments in a professional manner, but she is also accredited to administer Incognito lingual braces, Harmony system, Invisalign, and many more.
A tailor-made orthodontic treatment
Our orthodontic healthcare professionals understand that finding the right orthodontic clinic to receive your orthodontic treatment matters, which is why we adopt a patient-centred orthodontic approach. Mary Lo's compassionate and professional nature paired with our unique face-matching technology ensures our patients receive the best possible results.
Gaining an alternative perspective
We understand that when contemplating receiving any dental treatment patient testimonials can be invaluable in helping you make the right decision for your unique dental case. Our modern and easy to navigate website displays a wide array of positive patient reviews (one of which states that they are grateful to have a doctor as caring and professional as Mary Lo). If you are interested in receiving Mary Lo's fantastic dental services then you may wish to get in touch via our direct telephone number or our online referral form.
How much do our dental services cost?
Due to our bespoke orthodontic services we treat every dental case as completely unique. Our tailor-made orthodontic experiences therefore lead to a personalised private orthodontic fee. Despite matching our patients' orthodontic case to their private fees we do offer a range of fixed prices on our website.
Finding the right payment plan for you
We understand that many patients may wish to avoid a hefty upfront cost which is why we provide flexible finance payment plans for all of our patients. Our zero percent finance plans are interest-free which allows our patients to spread the cost of their dental care over a time period that suits them.