Get to know our orthodontist in Marylebone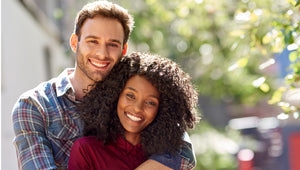 A highly respected consultant and specialist orthodontist, Mary Lo provides a superior standard of orthodontic care at both a private practice situated on Wimpole Street, and Chelsea and Westminster Hospital.
The role of Mary Lo
Whilst maintaining her own orthodontist Marylebone  practice, Mary Lo also works closely with a team of highly experienced surgeons at the Chelsea and Westminster hospital. Mary Lo strives to provide an impeccably high standard of care which is tailored to the individual needs of her patients, whilst acting within a modern and welcoming environment.
Take a look at the fantastic work of Mary Lo
Located on our modern and easy to navigate dental website, our smile gallery displays some of our most impressive 'before' and 'after' photographs of patients treated within our care. We believe these photos exemplify the excellent quality of dental care we provide, whilst conveying the wide variety of treatments we offer.
The treatments on offer with our orthodontist Marylebone
Just a few of the many effective treatments we provide to address problems such as overcrowding, overbites, open bites, and even missing teeth consist of the following; traditional metal orthodontics, lingual braces, ceramic braces, and lastly Invisalign clear aligners.
What are Invisalign clear aligners?
Invisalign could be argued as the largest brand provider of clear aligners both nationally, and also on an international scale. Providing over four million happy smiles worldwide, our patients are often drawn to their invisible, and thus their discreet nature.
So what are the benefits of Invisalign?
In addition to their aesthetically pleasing nature, Invisalign clear aligners also boast a wide variety of other benefits. These transparent plastic trays are custom-made to fit snugly around the teeth, and therefore achieve the best possible results. These virtually invisible removable aligner trays not only work to effectively straighten the teeth, but they are also unobtrusive whilst doing it!
Did you know?
Invisalign clear aligners are entirely undetectable, which means the only person who will know you are receiving treatment is you. Unlike the more traditional orthodontic options, Invisalign does not cause unwanted speech impairments, and the devices are easy to maintain.
Why choose Mary Lo?
In addition to her impressive reputation within the local and surrounding area, Mary Lo, orthodontist Marylebone, also has over twenty-five years' worth of experience within the dental profession, offering honest, friendly, and of course professional consultations for all of her patients.  Mary Lo not only works regularly at 44 Wimpole Street situated within the heart of London, but she also boasts a wealth of dental experience reaped over the years in different dental locales, whilst adopting a friendly and professional attitude towards her passion.
How does Invisalign work to straighten your smile?
These custom-made trays move your teeth through tiny movements, until they reach the desired results. Every single aligner tray is manufactured intricately to perfectly fit your smile at every stage of treatment.
How are they made?
Invisalign clear aligners are designed with specialist three-dimensional imaging technology and have proven to be extremely effective when treating wonky, and generally misaligned teeth.
Taking the first step towards your dream smile
Arguably the biggest advantage of clear aligners is that patients report hardly noticing anything different about their smile whilst their teeth are being straightened, meaning they feel unselfconscious about the fact they are undergoing orthodontics.