Invisible aligners, their benefits and contraindications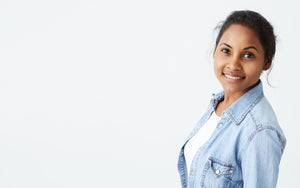 Looking to straighten your teeth? Consider having braces in Marylebone! The realignment of malpositioned teeth has been one of the main goals of dentistry throughout history. The first versions of orthodontics date back to ancient Greece, where important historical figures, such as Hippocrates, have described some early methods of realigning teeth. These were in fact very similar in mechanism to today's braces.
Orthodontic conditions are very common dental conditions. Certain orthodontic conditions can be harmless other than the impaired appearance, however some can have serious consequences if left untreated, therefore it is important to look out for them, and to know what the signs of conditions require treatment. If you think you have an orthodontic condition, book an appointment in our practice, where Mary Lo will help you find the best treatment option for you with dedication.
What types of orthodontic treatments exist?
Orthodontic treatments today are almost exclusively based on applying pressure to the misaligned teeth, which loosens them. This allows for the growth of new bone and tissue, which provide mechanical support for the teeth in their new position, just like if they were there initially. Various techniques are available for applying this pressure. The first, most known type is braces.
Braces consist of brackets and a wire. The tension of the wire provides the mechanical force required for the realignment of teeth. There are two types of braces: metal and clear braces. The benefit of clear braces is the decreased visibility, and the improved comfort. These braces are made out of plastic materials, which have an identical colour to the patients' teeth, or are transparent.
Another method used for teeth straightening is the use of invisible aligners. Invisible aligners are plastic "trays" made personalised to fit on your teeth following the evaluation of your condition and the creation of a 3D model of your mouth by medical imaging techniques. A series of these aligners is made to achieve the desired results.
Invisible aligners have multiple benefits, however there are some conditions which can only be treated by braces, and some patients may not be recommended to get invisible aligners. To find out whether you can have invisible aligners or not, book an appointment on our website, and Mary Lo will evaluate your situation.
The benefits of invisible aligners
Invisible aligners have numerous benefits. It is mostly used by young professionals, who would like to straighten their teeth but do not want to commit to metal braces. As these aligners are made from clear, transparent plastic they are barely visible. They have improved comfort, as the material they are made out of is smooth and they fit on your teeth. They can be kept hygienic more easily, as often they are removable. If they are removable, you can just take them out before you would drink or eat something that could stain them, such as coffee, tea or red wine. The removability also means that cleaning them is convenient and simple.
There are however some conditions which invisible aligners cannot treat. Generally, they are recommended for cosmetic and mild to moderate conditions. This means that if you have a severe malocclusion, overbite, underbite or crossbite, or your teeth are severely crooked, or have large interdental spaces, invisible aligners might not be the best solution for you. In these cases braces are recommended.