It's never too late to give yourself the gift of a beautiful healthy smile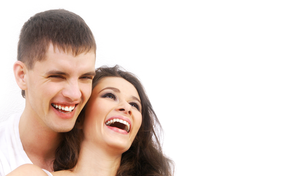 Sometimes, you may feel that you would like to correct your teeth but you are unsure if this is something that is socially accepted amongst adults. However this is something that many adults actually choose to undergo. So if your smile is in need of gentle persuasion then get in touch with
Mary Lo orthodontist
.
Who is Mary Lo orthodontist?Mary Lo orthodontist
is a highly respected and recognised specialist in the field of orthodontics. She works at the Chelsea and Westminster hospital and maintains a private practice on Wimpole Street in London. She enjoys teaching on the subject of orthodontics and is truly passionate about this field of dentistry. She of course stays up-to-date on all the very latest developments and techniques in orthodontics which enables her to provide her patients with results.
What kind of treatment is available?
When considering getting orthodontics to help facilitate a wonderful smile, it is important from the get-go to engage with a specialist on the subject of orthodontics and that specialist is
Mary Lo orthodontist
. There are a broad range of treatment options available from the traditional wire and adjustable metal braces right through to the revolutionary Invisalign system of teeth alignment. Of course treatment options are dependent upon the amount of work that is required to get you that wonderful healthy smile that you are looking for. It is important to remember that these braces have evolved over the years and they are now more comfortable and they have ever been. An alternative to the traditional method of braces is the Incognito lingual system which is far more discreet than the metal braces as they attach to the rear side of the teeth which means that they are virtually unnoticeable. This type of system is able to be fully customised and is very precise and unique for each patient. The system uses 3D Cad Cam technology so the accuracy is superior to most alternatives. Overall it is a very predictable system and offers very good patient outcomes.
We also offer clear and ceramic braces which are less visible than traditional braces but still require a lot of oral care to maintain. A very popular option is the Invisalign system of teeth aligners.
Each alignment tray is designed using a computer-generated 3-D model of your teeth and your dentist will expertly craft each individual aligner tray to achieve the desired result. The beauty of the Invisalign system is that they are very discreet and extremely user-friendly and they achieve the desired results in tiny increments over time.
We believe that getting the smile that you've always wanted should be available to everybody. We offer a range of payment options including an interest free finance option which will allow you to spread the cost of treatment with easy monthly payments. there has never been a better time to yourself to that wonderful Hollywood smile.