Keeping up with appearances with teeth straightening Marylebone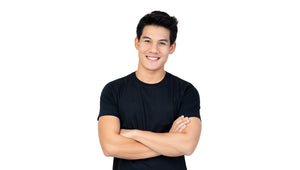 With society being fixated on appearances, it is no wonder that there has been a high rise in demand for treatments that improve and enhance smiles. Teeth straightening Marylebone is one such treatment. Whilst for decades, tooth realignment has been in place, the methods used have continued to develop and enhance, putting demands on dental clinics across the world to keep up with modern practices. This is just one area where Mary Lo at Orthodontist London thrives.
Not only does Mary Lo have over 25 years of experience within this particular field of dentistry, but she is also a teacher both nationally and internationally. With her in-depth knowledge of the topic, it is no surprise that she is highly sought after, as her reputation precedes her.
With the growing use of cameras in society, from selfies to group photos, the need for cosmetically appealing smiles has never been greater; therefore, the demand for orthodontic treatments has sky-rocketed.
Not a one-size-fits-all
Although we would like to think that getting a brace or aligner is as simple as turning up and being handed the solution, as you will know, we are all unique and our treatment plans need to be unique to us. This is where the consultation process comes in. As with all treatments and procedures, a consultation is required so that our dental team can examine and understand the full extent of your dental problem. This can range from a physical examination combined with digital scans and x-rays to moulds being taken. No matter what, we will discuss which treatments would be suited to your case and create a tailor-made plan that works for you.
How can our dental team help straighten your teeth?
Creating a process for teeth straightening Marylebone is somewhat an art, as each individual is a blank canvas and the treatment plan needs to be tailor-made to that person. From the appliances used to the methods behind them, our team at Orthodontist London has to adapt to ensure you receive the right option.
Alongside the straightening of teeth, it may be that the jawline needs realignment or that certain gaps within the teeth need to be reduced and closed. In such cases, the traditional brace, which is fixed, may be more suitable. However, for those with minor tooth realignment concerns, removable aligners may be a better solution. No matter what option is more suited to your case, rest assured that we will work with you to get the results that will put your smile back into a full beam.
Listening to the experts
Whilst researching your own treatments is one way to find the answers to questions you had playing on your mind, the important thing to remember is that you are unique. This means that whilst the internet may promote a "solution that works for everyone", it is only through consultation and working with our dental team that you will truly understand which solution is right for you when it comes to
teeth straightening Marylebone
.