Let Mary Lo give you a reason to smile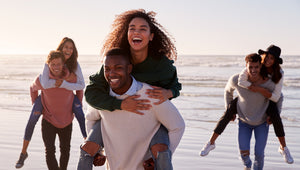 Who is Mary Lo?
At Orthodontist London, it is our aim to provide the best standard of treatment and orthodontic care to our patients.
Part of the way in which we achieve this is by enlisting the help of some of London's most renowned and revered specialist orthodontists and practitioners. Mary Lo.
is one such practitioner, who has helped thousands of patients with a variety of orthodontic problems ranging from the cosmetic to the structural.
Anyone who is looking to find an braces in Marylebone who will provide a level of treatment that is catered around their specific needs and desires should see if they can reach out to Mary Lo through us here at Orthodontist London.
By doing so, patients can ensure that they are giving their smiles the best possible opportunity to shine. Anyone who is unhappy about their orthodontic wellbeing should take action now and begin getting themselves on track towards a straighter, healthier, future smile.
Who is Mary Lo?
Mary Lo not only runs her own W1 orthodontics practice on Wimpole Street, she is also a consultant orthodontist at Chelsea and Westminster Hospital. This means that she regularly works alongside some of the city's top orthodontists, and can bring their advice into her own work.
Another advantage to Mary Lo's services is that she is a member of a number of respected dental and orthodontic societies - meaning her credentials are well verified.
Mary Lo is a Fellow and Examiner at the Royal College of Surgeons of England, a member of the Royal College of Surgeons of Edinburgh and a member of the European Orthodontic Society, British Orthodontic Society, British Society of Dental Sleep Medicine and the Craniofacial Society of Great Britain and Ireland.
What can Mary Lo do?
Mary Lo is accredited in the use of several popular forms of cosmetic orthodontics, which can be used to help patients discreetly align their smiles and improve their oral health - without affecting how they look in the process.
These treatments include:
Alongside cosmetic orthodontics, Mary Lo specialises in dealing with complex facial dysmorphia and sleep-induced apnoea.
Anyone who is looking for an orthodontic service that is entirely tailored around their specific needs and goals should look no further than Mary Lo.
It is her belief that, as every patient has a unique tooth shape, jaw structure and dental profile - it's her duty as an orthodontist to solve the unique puzzle that every patient presents, and use her considerable skill set to craft them the perfect smile.
What is Invisalign?
Invisalign is a relatively new form of cosmetic orthodontics which has made considerable waves  across the globe.
This is primarily due to the system's proven effectiveness in aligning out-of-place teeth, without needing anything to be attached to them throughout the process. Instead, the whole alignment process is accomplished by a transparent, comfortable and discreet retainer.

If you are interested in cosmetic orthodontic treatment such as Invisalign then reach out to us here at Orthodontists London and arrange a consultation today.