Looking to receive treatment from an orthodontist in Marylebone?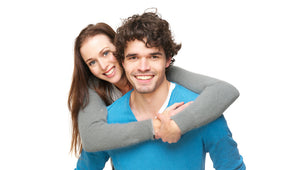 If you are searching for an orthodontic specialist who boasts over twenty five years worth of experience within the field of dental care then Mary Lo, an  orthodontist in Marylebone could be the perfect dental healthcare professional to cater for your individual orthodontic needs and goals. Mary Lo not only maintains her own private practice situated on Wimpole Street in London, but she also works as a specialist orthodontic consultant at the Chelsea and Westminster Hospital, which we believe speaks volumes for the impeccable standard of dental care she provides to her patients!
The orthodontic treatments on offer at our surgery in Marylebone
Mary Lo offers heaps of experience to all of her new, and loyal patients, both on a national, and even on an international scale! In addition to the high standard of dentistry she chooses to provide, she also chooses to embrace variety in regards to the orthodontic aesthetic treatments on offer at both her private practice and the Chelsea and Westminster Hospital where she acts as a specialist orthodontic consultant.
Mary Lo offers her patients with both high quality, and quantity of orthodontic treatments
In addition to more conventional orthodontic options (such as metal braces and functional braces, to name just a few examples) she also chooses to embrace the latest advancements within orthodontic technology. A few examples of these advancements consist of modern functional braces, in addition to removable appliances, which could be the perfect option for individuals who do not wish to receive obvious metal orthodontic work.
A tailor-made dental plan to cater for your unique dental needs
Mary Lo holds an undeniable passion for the dentistry she provides to her patients! Mary Lo is not only a fellow of the Royal College of Surgeons of England but she is also a member of the Royal College of Surgeons of Edinburgh whilst acting as a member of the British Orthodontic Society, the European Orthodontic Society, and even the Craniofacial Society of both Great Britain and Ireland. In addition to her impressive wealth of knowledge and experience however she also aims to offer a specialist dental treatment plan to all of her patients which therefore caters for their unique dental needs within both a friendly and attractive modern dental clinic.
Helping you achieve your dream smile... One step at a time
Mary Lo holds a unique perspective towards the field of dentistry, which she believes helps her produce fantastic and long lasting results for her patients. Mary Lo describes orthodontic treatment as being similar to putting a puzzle together. She states that each patient possesses a different facial pattern, a different facial profile, and even a different tooth size and tooth number! Mary Lo has the privilege to design every orthodontic treatment using these puzzle pieces in order to best suit every patient she works with therefore ensuring they achieve the best possible results within the walls of her surgery.
How to get in touch with Mary Lo
If Mary Lo's impressive range of skills look like they could work for your unique dental case then you may be wondering as to how to book your initial consultation with a member of her team! Located on our modern and easily accessible dental website we not only offer our direct telephone number however we also provide our new patients with a 'contact us' option which allows even the busiest of individuals to stay on top of their oral health!