Teeth Straightening in Marylebone - putting the pieces together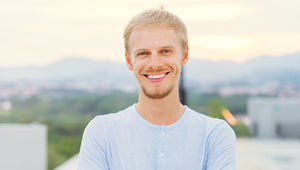 An orthodontist, with a difference
Mary Lo has been committed to providing unparalleled orthodontic treatment to patients from all over the world, within her role as an orthodontic consultant in the Chelsea and Westminster Hospital, as well as at her private practice at 44 Wimpole Street, London W1. For over 25 years she has been providing a bespoke, patient centred orthodontic service which is tailored to fit the needs of each of her patients, rather than simply providing them with the all too common one-size-fits-all solutions which are sadly prevalent in numerous practices across the city and beyond. Mary Lo not only provides treatment to her patients (like teeth straightening in Marylebone), but also focusses on the education of orthodontic methods both nationally and internationally. She believes that, by connecting with her patients on an individual, and personal level, a far more mutually advantageous patient/practitioner relationship can come to pass and a far more detailed level of treatment can be achieved. 
Putting the pieces in place
On a personal level, Mary Lo loves her role as an orthodontist and strives to see the positive and life changing effects that her work has on the well-being of her patients. She equates her role as an orthodontist with that of putting a puzzle together. Each patient has an entirely unique jaw structure, as well as tooth size, number of teeth, and tooth shape. As such, Mary Lo states that she uses her specific yet broad skills to provide an orthodontic solution to fit each new and unique puzzle together, in a way which brings joy to the patient. Mary Lo has a vast skill set and is well equipped to tackle a number of orthodontic 'puzzles' however, her true passion lies in dealing with complex facial deformity and obstructive sleep apnoea. Mary Lo is also an expert in the application of discreet dental alignment systems, such as the WIN lingual system, Harmony system, Somnowell, Incognito lingual bracket system, and Invisalign dental aligners. Lo is also an accredited member of a number of highly respected dental and medical societies, such as the Royal College of Surgeons Edinburgh, and the British Orthodontic Society.
Discreetly different
One of the most popular methods of discreet orthodontics which Mary Lo is well experienced in fitting for a number of patients across the Marylebone area and beyond, are Invisalign dental retainers. These are a modern, alternative approach to conventional orthodontics which have become vastly popular over recent years - specifically within the demographics of teenagers and young adults, due to the discreet nature of the treatment. Invisalign works by negating the need for conventional tools such as fused brackets and wires - which often have a largely detrimental effect on the outward appearance of patients - and replacing them with a removable, plastic retainer. This retainer is moulded around the specific contours of each patient's teeth, and is constructed from a specialist, patented plastic known as Smarttrack. When worn, the retainer utilises specifically placed pressure points within it to gradually push a patient's teeth back into their correct alignment. One of the main attractions of this method of treatment is that, when worn, the retainer fits so snugly over the patient's teeth that is becomes practically invisible. This may explain its popularity with teenagers, as it affords them the ability to undertake essential orthodontic realignment, without attracting any unwanted attention from their peers.