Orthodontist Marylebone: a collaboration of science, technology and art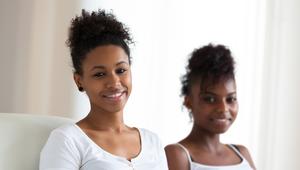 Mary Lo, our principal orthodontist, believes her experience allows her to provide you with the finest service so that you can enjoy a great dental experience. Her application of the training and experience that she has gained over the past 25 years ensures that your well-being is at the centre of her efforts and in good hands.
Orthodontics is a mixture of science, art, technology, integrity and the passion of the orthodontist. Mary Lo has all of those in abundance, which is evidenced by the fact that not only is she a highly experienced orthodontist Marylebone, but she also teaches nationally and internationally. She spends her time between her surgery, teaching and Chelsea and Westminster hospitals where she works with a team of oral and craniofacial professionals. Her interests extend even further to very complex facial deformity and obstructive sleep apnoea.
Over a hundred years of orthodontics
Orthodontics has been practised since around 1892, and this field of dentistry has seen some amazing developments over that period. Orthodontics is often very simply described as a speciality of the dental profession that diagnoses, prevents and corrects misaligned teeth and jaws. However, orthodontics is far more than that simple definition. Dentists study anatomy and, in particular, facial anatomy, which allows them to understand the developments of the mouth and recognise any abnormalities. When we lose a tooth, our jawbone starts to degenerate, and over time, with the loss of more teeth, the structure of our face can be affected.
Children must be a priority
As a responsible orthodontist Marylebone, we recommend that children as young as 7 years old should have an orthodontic assessment. We will conduct a thorough examination, and should we find that treatment is required, we will suggest a timetable. Some conditions may only require treatment at a later date after your child's adult teeth have fully erupted through the gum. No two children are identical, and many factors need to be taken into account before designing the customised treatment plan. This early introduction to an orthodontist Marylebone also allows for education on the proper brushing, flossing and general oral health care regime. Helping children to correct some bad habits like thumb sucking, which affects their teeth, is something that an orthodontist will spend time on at an examination.
Adult orthodontic care
Straight teeth have become more important over the past decade or so, and this has meant that more adults are seeking straighter teeth. The dental industry has responded by developing new appliances that will straighten teeth. Our orthodontist will suggest a suitable way to correct any misalignment you are suffering from after examining your mouth and discussing the options available with you. Straighter teeth are not only aesthetically recommended, but the practical truth is that healthier teeth are less prone to causing bad breath and tooth decay.
You know that you want a radiant, confident smile
Self-esteem, aesthetic awareness, a healthy body and more can all be achieved by visiting
Orthodontist London
where our expertise and talent can transform your smile into a beaming and amazing smile.