Putting in your research and getting to know your Orthodontist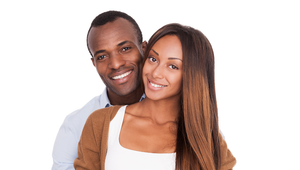 What is meant by the word Orthodontics?
Within the world of dentistry there are a variety of terms which can be thrown about without explanation and the word Orthodontics is often one of them. Understanding the word can be all the difference when trying to discuss what your aims are with your smile. So, what is it?
In simple terms, orthodontics is the term used to describe altering misalignments within the teeth and jaw. The more common appliances associated with that are the brace and aligner. Orthodontics focuses on the realigning of the teeth and therefore those who are in need or want a straighter mouth are to find an Orthodontist Marylebone.
Feeling comfortable and supported.
In today's society, the cosmetic appearance of treatments is often as important as the treatment themselves. After all, we would all like to look our best even when having our treatment. Mary Lo, the Orthodontist understands the importance of this and therefore she focuses on providing the aesthetic orthodontic treatments alongside the more traditional methods.
Whilst for some orthodontic treatments may seem like a standard part of dentistry, for Mary Lo, it is an interesting and exciting world. Each individual patient and dental problem provides a puzzle. Our different facial definitions, teeth sizes, jaw alignments along with a multitude of other factors all play a part and whilst to us they may seem insignificant, for Mary Lo it is far from it. Each patient's aims become her own goals and together with you, your goals can be accomplished.
Seeking one of the best.
Whilst there are numerous factors to consider when looking for an Orthodontist Marylebone, one of the factors which highlights the excellence of a practice, is when the people involved are teaching others both nationally and internationally within their field. When searching for your dental team you want to know that the knowledge and expertise spreads further than what is simply written on google and therefore when you find a practice that teaches others, you can rest assured that you are seeking treatment in one of the best places. After all, to practice dentistry is one thing but to teach it to others as well requires a higher level of understanding.
Alongside the teaching practices is the fact that Mary Lo has spent a number of years developing her expertise and continues to work with the constant innovative dental world. Continuing to study and develop her knowledge whilst teaching others and taking care of all her patients at the Orthodontist Marylebone. We are therefore certainly in safe hands with our orthodontic care.
Shying away from care because of the potential high costs and hidden fees.
Although the cost of treatments and procedures affects us on a daily basis, it is a comfort to know that there are options available. Whether it be to seek 0% finance, to spread the costs or to simply understand the breakdown of what the costs entails. No hidden fees or upfront costs.
A simple and honest approach to dentistry.