Putting the focus back on your smile with teeth straightening Marylebone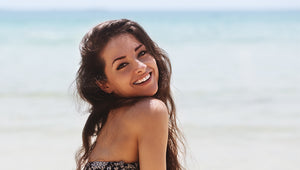 Keeping the process simple
When the teeth become crooked, whether through natural occurrences or an unfortunate knock to the mouth, the result can not only be of a cosmetic nature, but also physically impact your day-to-day life. Biting into certain foods may cause discomfort, your jaw may feel uncomfortable or sensitive, or you may just be unhappy with the appearance of your smile. No matter what the issue, when it comes to your smile, we have you covered. The important thing to do is to open up discussion with us and together we can discover which solution will suit you best.

What does our orthodontist offer?
Dentistry has continued to advance throughout the years in terms of knowledge and technology. These developments have not only taken into consideration the processes through which tooth realignment occurs, but have also delved into the cosmetics world to provide solutions which can easily fit into your daily life without the world being aware of your treatment. From the traditional brace method, through to braces on the back of the teeth to transparent aligners, no matter what teeth straightening Marylebone solution may suit your individual needs or tastes, we are able to work with you to deliver the treatment process you are after. There is no use selecting a treatment that you won't stick with, so by working together we can create the perfect plan for your teeth.
Discovering the solution for you
The internet and adverts on the TV can often spark interest in one particular method of tooth realignment and whilst this is great it does not mean that is the solution for you. Discussing your realignment goals with us can ensure that we find the perfect method to suit your lifestyle and your physical and emotional needs. At all times you need to be comfortable with your solution in order to see it through to the end and gain the results you are after, there is no need to be miserable during the process!

With all treatments or procedures, we begin by having a consultation appointment. There is never a one-size-fits-all method for teeth straightening Marylebone so during this time we will have a general chat about the methods and have a physical examination of the teeth, mouth and gums. From there it may be that digital scans, X-rays and in some cases, dental moulds, are taken. Discovering the perfect solution for your individual case is what Mary Lo thrives on so rest assured you are in the best hands with our orthodontist.
The cost of it all
As with all treatments and procedures there is a price that goes with it and with the more cosmetic approaches to
teeth straightening Marylebone
the cost can more often than not be higher than the standard NHS approaches. With that in mind it is easy to be put off, however, with all costs visible from the start and a selection of finance options spreading the cost out, you can rest assured we have you covered. With our orthodontist in London we always ensure that the processes and costs are transparent for all and that we will support you throughout in whatever way possible. After all, we desire you to have the smile you want just as much as you do.