Recognising how the different varieties of braces could improve your smile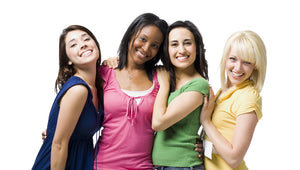 Pulling things together
At Orthodontist London, we know that the unprecedented nature of the last year may have made getting treatments, such as braces Marylebone, seem of marginal importance as our attention and efforts were required elsewhere.
Now, however, we feel it is the right time for anyone who has delayed getting such treatments over the last year to take action and contact our friendly and understanding staff to book a personal consultation.
What can Orthodontist London do?
Whether you are interested in getting braces Marylebone to help overcome the aesthetic implications of having a crooked smile or have never thought of getting fixed orthodontic devices before, Orthodontist London is here to help.
As a cosmetic orthodontic practice in the centre of London, we offer our patients the full scope of alternative orthodontic treatments, including Harmony lingual devices, Incognito and Invisalign aligners.
Because of the number of different treatments that we offer our patients, we have found that the best and quickest way to get them the care they need is through an initial friendly consultation with one of our orthodontic professionals.
These consultations are designed to inform and educate patients on what their available options are and provide them with the time and space they need to clearly explain what it is they hope to attain from their treatment with us.
If a patient already has some notion about braces Marylebone, then we will explain this process to them in great detail and cover what they can expect the results to look like and the timeframe of the treatment.
What are Harmony lingual devices?
Of all the orthodontic treatments we provide, there has been a consistent and steady rise in the number of people – both young and old – who choose cosmetic alternative orthodontic treatments over traditional ones.
Harmony lingual devices are one such treatment as they aim to realign crooked teeth without being detectable from the front or impacting how the patient's smile looks.
Principally, lingual appliances are very similar to conventional ones in terms of functionality; both methods require brackets to be attached to each tooth and connected with a tension wire.
However, lingual appliances are fixed behind the patient's teeth so that they are completely out of sight from the front.
This method of dental alignment has actually existed since the late 1970s, but the materials and science used today are far more advanced, allowing for customised lingual brackets to be discreetly and comfortably fitted to anyone who needs them.
What is Invisalign?
Another one of our popular forms of cosmetic orthodontics is the Invisalign aligner system. Unlike lingual devices, Invisalign does not attach or bond anywhere within the mouth but rather consist wholly of a series of removable, custom-made plastic aligners.
Each of these aligners is tailored to the patient's teeth and uses carefully positioned pressure points within them to gradually and gently push their teeth into position. Furthermore, as these aligners fit snugly over the existing teeth and are transparent, they become very difficult to notice when worn.