Recreating and adjusting your smile with braces Marylebone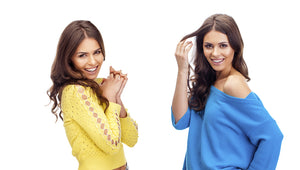 Straightening your teeth – why you may need to
Having a straight and sparkling smile is something that many people would dream of; however, our genetics and daily habits often affect our teeth, leaving them in a slightly different condition to that of the magazine photos. Although in many cases, the minor misalignment issues can be left untouched without any effect on your life, in the more severe cases, it can be life-altering. This is why we thank the lucky stars that braces Marylebone are available, and our team at Orthodontist London is here to assist you in creating a more streamlined smile.
What is a brace and how can it help you?
When referring to braces Marylebone, the image that often comes to mind is the traditional metal dental brace, which has small brackets bonded to the teeth and connected via wires. Whilst this method of realignment is still very much used within the world of dentistry, the metallic appearance has often been considered rather unsightly. Therefore, over time, alternative options, such as alterations to the materials used without any impact on the practicality of the brace, have been put in place. Or as a complete alternative, removable aligners have been designed to push the teeth into newly aligned positions rather than pull them.
Following the more traditional route
As with any new treatment or procedure, the first step is to carry out your research and work together with our dental team to ensure you are looking at the right treatments for you. After all, the decision of which brace to use is as important as choosing a new pair of shoes, the fit must be snug and comfortable.
In a lot of cases, removable aligners are chosen as the first preference. Transparent in appearance and the treatment being primarily in your own hands can be a game-changer; however, they are more suited to milder cases of misalignment. On top of this, there are some drawbacks, which can come into play when following the aligner treatment. For some, the removable aligner option can actually lengthen their treatment time due to the ease of taking the aligners out. Removing your aligners whilst you carry out your oral health regime is essential, but should you forget to replace them, the treatment result can be delayed and the overall progress can be significantly impacted. For others, the temptation to keep removing the aligners can become a habit, which eventually overtakes the whole treatment process, leaving it highly ineffective. Patients who are likely to go down this route or have previously been there may be better suited to fixed braces Marylebone, which can only be removed by the dental team.
Knowing which method is for you
Researching tooth realignment options on your own is important and can be very beneficial; however, combining this with discussions with our dental team is even more beneficial. Attending a consultation is, therefore, essential as it can highlight the pros and cons of each treatment alongside whether or not it is suitable for your case.