Selecting an orthodontist in Marylebone to suit you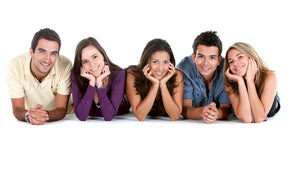 What is orthodontics?
When researching a new topic, whether it be in dentistry, law or your general day-to-day reading there is more often than not a variety of jargon that comes to light. In some cases, we need to research the individual word before understanding the rest of the piece and the word 'orthodontics' is no different.

Simply put, the word orthodontics is the collective word used for treatments addressing misalignments of the teeth or jaw. Whilst the word may not have been heard of before, the solutions for crooked teeth such as braces and retainers are often well known. Orthodontics focuses on straightening the teeth and the treatment process is often carried out and overseen by an orthodontist Marylebone.
Offering support and comfort
The cosmetic appearance of practically everything is now very much considered in today's society. From how a pair of socks may look to glasses and to the appliances within our mouths. More often than not standing out is not something we are overly keen on and therefore having a solution that works, but blends in with your daily life is sought after and this is something that Mary Lo, our orthodontist Marylebone, understands.
The traditional brace methods still play an important part within the dentistry world and are still used due to their efficient nature, but there are more cosmetically appealing variations of these braces, along with completely alternative solutions. Whilst in a simple world it would be one solution for all, this is not possible as our facial structures, teeth shapes and sizes along with a variety of other factors come into play. For Mary Lo this is something that she thrives on and puts her focus into finding the most efficient and appealing realignment solution to fit your needs. After all, we all want you to have the smile you are striving to reach.
Choosing the best team to support your approach.
When looking for your orthodontist Marylebone there are a variety of factors to consider and it is not just how close to your home or work they may be, although location will always play a part in the decision.
When looking for a dental team to help you achieve the smile you are hoping and aiming for you want to have a variety of different things at your disposal. The first is the knowledge to provide you with a wide variety of solutions with the understanding of how they would work or not work for your individual case. In conjunction with this is the fact that whilst knowledge is essential, being able to implement that knowledge and use it practically is even more important!
Our
orthodontist Marylebone
not only has spent numerous years studying a variety of realignment methods, but has become an expert in her field to the point that she not only practises, but teaches new and older generations of orthodontists. This high level of understanding helps you to understand that you are in safe hands and will be given the best solution for your own smile.