Taking steps towards your decision on which orthodontist Marylebone would suit you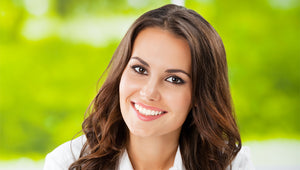 Orthodontics – what is it?
When diving into the research on a new topic, the language that can present itself to you on numerous occasions can appear more complicated than it actually is. It may be that researching the individual words is how we unravel what is being discussed, and this is no different with the word 'orthodontics'.
So, what does it mean?
In simple terms, the word 'orthodontics' collectively describes any treatment that addresses misalignments in the jaw and teeth. Although the actual term may have not been stumbled across before, the appliances (braces and aligners) used to treat the misalignments are often commonly known. Orthodontics is the collective term used for treatments and procedures surrounding the straightening of teeth and is often carried out by an orthodontist Marylebone.
Finding the team for you
Although you may not feel as though our dentist is part of your team (perhaps you may not go out for team building exercises and drinks), you do need to work together to ensure your treatment is a success. It is therefore vital that you not only feel comfortable but are also supported by our team. When on the lookout for an orthodontist Marylebone, it is important to consider a variety of variables that come into play. From the dental team through to the location, each one must factor into your decision.
So, location. All being well, your dental practice will be near home or work, which is always beneficial, but if this is not possible, ensuring that there is easy access via car, walking or public transport is a must. No need for added stresses throughout the day as you attempt to reach the place. Then there is the knowledge behind the team; are they up-to-date with their training and putting the modern techniques successfully into play?
When it comes to our tooth realignment, rest assured that not only will you be part of a team with over 25 years of experience but, Mary Lo, our orthodontist Marylebone, practices and teaches both nationally and internationally. Therefore, you could not be in safer hands.
Providing comfort and support
With the appearance of everything taking precedence within today's society, it is no surprise that when it comes to how our treatment looks, we are after a more subtle but still effective treatment. Finding a solution that not only effectively tackles the alignment problem but also fits in with your daily life is one of the many challenges that our orthodontist thrives on.
From traditional braces, which still play an important part within the world of dentistry, to the more subtle and cosmetically appealing aligners, the world of dentistry has continued to evolve and develop a variety of solutions for common tooth misalignment. In a more simplistic world, it would be ideal to have a one-solution-fits-all treatment; however, with our individuality in terms of facial and mouth structure, this is not possible. This is one challenge that Mary Lo approaches head-on, and together with you, we can build upon a plan suited to you.