Teeth straightening in Marylebone, putting modern demands on orthodontists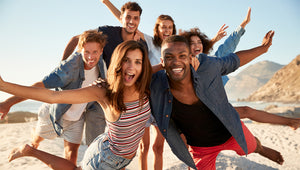 Being an orthodontist in today's environment means keeping pace with the rapidly changing lifestyle demands of patients. When straightening teeth was mentioned in the past it was normally meant for children, but now it's becoming prevalent as a treatment for adults. Teeth straightening Marylebone is one of the many procedures that Mary Lo, an orthodontist with her own practice, (as well as being orthodontic consultant at the Chelsea and Westminster hospital), undertakes daily. Over the course of more than twenty-five years she has noticed an increasing awareness among her patients of their facial features and in particular their teeth. People around the world today are likely to take an average of four hundred and fifty selfies with their smartphones. Teeth with no gaps and straight teeth have therefore become a natural requirement to us selfie-loving picture poppers.

One size does not fit all
We are all the same, but yet totally different, which seems like an odd statement, but it's true no two human beings are made identically. Some people have large teeth, some small teeth and some have more teeth in their mouth than others. We are also not all born with straight teeth and therefore it is important for an orthodontist to conduct a thorough examination of your mouth to identify which current issues need attention and how to avoid any future dental problems. Your teeth, gums and jawbone will all be carefully scrutinised and assessed as to their condition, as well as your physical and mental health, so that the appropriate safe treatment can be prescribed and discussed with you. Your treatment will be tailor made specifically for your needs and is designed to give you the most successful results possible.

How does the orthodontist straighten my teeth?
Orthodontic dentistry is sometimes described as an art, because orthodontists often have to be creative when performing teeth straightening Marylebone. There are a variety of appliances and methods that are used, but because we are all different the orthodontist needs to adapt the materials used to suit us individually. Metal braces still have their place, but modern technology and science have combined to give us ceramic and clear braces and the very latest offering are clear aligners. Determining which is best for you is why it is necessary to consult with an orthodontist. You may need more than just your teeth straightening, as you may have gaps that need closing. The structure and shape of your jawline is also an important consideration and whether you should have a fixed or removable appliance. They all apply the same science by gradually moving your teeth into their desired position, so as to achieve straight teeth with no gaps.

To achieve that long-lasting, perfect smile
All the products, techniques and treatments used to get your teeth straight work well when used for the purpose intended, the art is knowing which, when and how to use the relevant option.
Teeth straightening Marylebone
is performed by experts in the treatment and care of your teeth. And using all the latest modern technological advances and training, we are perfectly placed to give you that selfie smile you will be proud to show all over the world.