Teeth straightening Marylebone – keeping things simple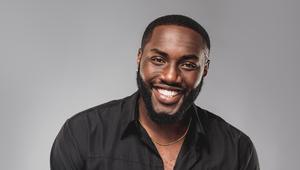 Focusing on what matters to you and relieving the discomfort.
When faced with misaligned teeth or a jaw that creates an uncomfortable, or unappealing overbite, finding a solution to 'fix' your smile may encourage you to head straight into a treatment or procedure without carrying out the research. With advances within dentistry in terms of knowledge, equipment and the processes in which things are carried out there are a variety of options to research and understand before committing to a particular one.
What is on offer at your Orthodontists?
Dentistry with all it's advances ensures that a variety of realignment methods are on the market for you to choose and decide upon with your dental team. From cosmetically appealing aligners through to braces which attach to the back of the teeth to the more traditional brace method. No matter what your personal preference is, by working together we can ensure that you get the treatment best suited to your needs and one that reflects the cosmetic appearance that you are after. After all, it is you who needs to be happy with the treatment as you need to wear it consistently for a period of time.
Creating a treatment plan for your individual case.
Whilst the options available may seem standard practice, it is important to understand that when looking into teeth straightening Marylebone, it is not a one-size-fits all. Each patient has a unique facial definition, a unique set of teeth and the issues they face are unique to them and to our orthodontist Mary Lo. Not only does she understand and teach a variety of orthodontic treatments but she understands the importance of finding the perfect solution to your individual needs. You wouldn't wear a pair of jeans that hugged the thighs but was overly baggy at the waist and this is the same with braces and aligners. Finding or creating the perfect fit to your dental problem is what Mary Lo thrives on and together she will ensure that your treatment plan works effectively and efficiently whilst meeting your own needs.
Understanding the cost.
As with the majority of things in life, when seeking a more cosmetically appealing solution to teeth straightening Marylebone, more often than not the cost can appear to be high. Luckily, at our practice there are no hidden fees and all quotes are provided in full at the start. It may be that you need to take time away to consider your options. It may be that you seek a finance option, which is something we offer on a 0% basis, or it may be that you pay in full without a second thought.
No matter what your financial situation, at our practice in London we seek to help our patients to the best of our ability. Whether it be through the treatment options, the spreading of the cost or by offering whatever support is needed. Our dental team along with
Mary Lo
, our orthodontist, seek to provide you with the best service possible whilst creating an everlasting support network for you and your smile.