Visit Mary Lo's orthodontic practice today!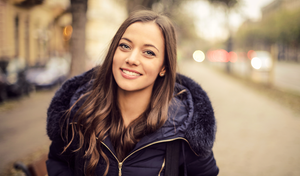 Few of us are born with perfectly straight teeth, so it can be disheartening seeing perfectly straight teeth on billboards and advertisements. Mary Lo is an eminent consultant orthodontist and she can offer you a bespoke solution which can enable you to achieve that perfect smile.
Why choose Mary Lo?
When we think of braces in Marylebone, we may think of children, but that may not be the case anymore. In fact, one in five of orthodontic referrals are for adults keen to achieve a healthy radiant smile. A radiant smile can do wonders not only for confidence but also for inner well-being. When looking to achieve that beautiful smile, it is important to select the right orthodontist. There are many treatment options available today and it takes a highly qualified orthodontist to know which is the right one for you. At her practice, Mary Lo brings a wealth of experience with over 25 years of orthodontist knowledge. It also helps that she absolutely loves what she does! In short, she is a highly skilled orthodontist with a wide understanding of the methods involved in creating a beautiful smile with the use of orthodontic treatments. Mary Lo is a senior consultant orthodontist at Chelsea and Westminster hospital and maintains a private practice on Wimpole Street in London. Mary Lo is also a fellow at The Royal College of surgeons in London and has a special interest in complex facial deformity and obstructive sleep apnoea. She works closely with consultant craniofacial surgeons at the Chelsea and Westminster hospital in London.

What is involved?
It takes plenty of knowledge and experience to know exactly what is required for each individual patient. There is a huge difference in orthodontics for children and orthodontics for adults. It is also important to know exactly when to start treatment to achieve the desired results.

What kind of orthodontics?
The use of orthodontics has one goal and that is to help you achieve a healthy and radiant smile. There are many ways to align your teeth to form part of that beautiful smile and Mary Lo is experienced in all orthodontic treatments available today.
Malocclusion can be treated at any stage of a patient's life and there are many options available from the self locating braces through to an almost invisible state-of-the-art teeth alignment system.

What will it cost?
We understand that orthodontic treatment can be expensive that is why we are pleased to be able offer a range of payment options which allow you to spread the cost of treatment. With easy interest free finance options which enable you to spread the cost of your treatments with monthly payments there is no better time to get that smile you have always wanted.
So if your teeth are not lining up as they should and not forming that perfect smile why not get in touch with us and allow Mary Lo to help you create that beautiful radiant smile you have always dreamt of.