What are braces Marylebone used for?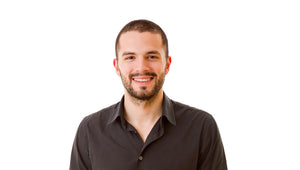 Orthodontic braces  work to straighten the appearance of misaligned, protruding, and generally imperfect teeth. Mary Lo maintains both a private practice situated on Wimpole Street whilst also accompanying a team of highly experienced surgeons at the Chelsea and Westminster hospital. At both of these locations, Mary Lo pays huge attention to the needs of each individual patient, and their families too.
Creating beautiful smiles with braces Marylebone
Boasting over twenty-five years of professional experience, Mary Lo works with each individual patient to create tailor-made dental plans to suit their smiles. Furthermore, whether the patient be either an adult or a child, Mary Lo creates beautiful smiles by embracing the latest advancements within orthodontic technology.
The wide variety of braces Marylebone on offer at our surgery
At Mary Lo's private practice she not only ensures the highest quality materials are used, however she also embraces variety in all of her work. With this variety in mind, traditional metal orthodontics, lingual braces, and ceramic fixed appliances are just a few examples of the appliances on offer. In addition to these options, Invisalign clear aligners serve as a more discreet alternative that we can deliver.
What are Invisalign clear aligners?
Invisalign could be argued as the largest brand provider of clear aligners on both a national, and a worldwide scale. This brand has provided over four million happy smiles on a global scale, and yours could be next! But how do these aligners work to produce effective dental results?
Taking that first step towards your brand new smile
Invisalign works to produce straighter smiles for individuals, whilst also being hard to spot in the process. In addition to their aesthetically pleasing nature (which many of our patients are drawn to initially), these invisible plastic trays are custom-made for each individual patient, meaning they produce the best possible results, every time. Aside from their invisible appearance, these discreet orthodontic trays also boast a wealth of other benefits that many of our patients may not be aware of.
So what are the other advantages?
Clear aligner trays are custom-made for each individual patient, fitting snugly around each tooth to ensure the best possible results are achieved. In addition, Invisalign embraces the latest advancements in modern 3D scanning technology which removes the need for messy dental impressions.
A far more comfortable wearing experience
Due to them consisting purely of transparent plastic, Invisalign lacks the traditional metal brackets and wires found in fixed metal braces. Their plastic nature makes for a far more comfortable wearing experience, with minimal abrasion and risk of oral ulcers and sores.
Did you know?
Accompanying their aesthetically pleasing appearance (and not forgetting their effective nature) Invisalign are also entirely removable! These transparent plastic trays can be removed for patients to eat, drink, brush their teeth, and even to enjoy special occasions.
How long should I wear my Invisalign aligners?
It is suggested by dental healthcare professionals that the clear aligner trays should be worn for as long as possible (approximately twenty-two hours a day) in order to produce the desired results as quickly as possible.  Our practice will give the overall time span for treatment on consultation with each patient, as this varies with the complexity of their dental condition.