What can patients expect from Mary Lo's orthodontic services?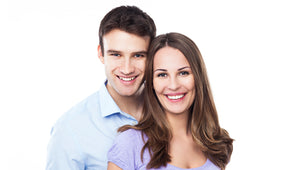 If you are looking to get braces in Marylebone, then this is the right place for you. By providing exceptional dental care of the highest standards, Mary Lo in Marylebone believes orthodontists can motivate patients to remain committed to their dental health. This is easier to do when rapport is built between orthodontist and patient. In working towards this aim, Mary Lo places much significance on communication, honesty, empathy and patience when treating patients under our care. But this is not the only reason why we are considered a top orthodontic clinic.

A superior level of customer experience has to be a holistic one that encompasses many facets. In addition to a thorough assessment process to accurately diagnose dental problems and chart the most suitable treatment plan, Mary Lo finds the perfect balance between providing a comfortable and inviting clinic environment, and implementing efficient management procedures that go a long way to meeting patient needs, and expectations.

Factors to look for that make a good orthodontist

● Dental health is encouraged through education
A good dentist will use education about in-home dental care practices, and information about treatments and procedures to help patients understand their own role in attaining optimal oral health. Patients must feel comfortable enough with a dentist to ask questions or double check that they have understood what is required of them.

● Orthodontist with a wealth of dental knowledge
A desirable quality in a good orthodontist is one with extensive knowledge of dental issues and corresponding procedures and treatments. The orthodontist should have the required training, and experience performing a diverse range of services and treatments, to offer comprehensive orthodontic services.

● Integrate a tech-driven approach to dental care
New innovations and equipment have vastly improved the way the dental industry is able to take care of patients' dental health. Processes have been streamlined and patients benefit from having more options to choose from . These are all great reasons to choose a dentist that can help patients achieve better oral health through new technologies.

● Showcase a willingness to learn
The orthodontic industry has become a vibrant one with many exciting changes taking place. A patient will want to find a dentist that is open to new ideas and innovations.

● A warm and friendly bedside manner
Yes, orthodontists need to have a good bedside manner too. It is the small details that can really set a professional orthodontic clinic apart from one that is below par. The reputation of our orthodontic clinic depends on how well we provide quality orthodontic care to our patients. We know we are doing a good job when a patient looks forward to their next visit.

● Dental clinic is kept clean and tidy
A clean and tidy dental clinic is more than just about making a positive impression. It is also about hygiene and taking care to stop the spread of bacteria, or other germs that may impact the health of patients and staff.

Find quality dental care at Orthodontist London. We offer a comprehensive service menu of dental treatments and procedures. Need to see our orthodontist? Get in touch with us to arrange an appointment.