What do you look for in an orthodontist?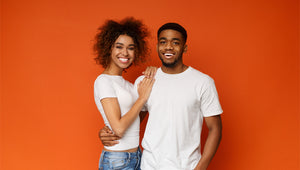 As with any other medical treatment, you will want a quality of treatment that will give you satisfactory results when looking to straighten your teeth. This means you will have to consider carefully the orthodontist Marylebone you choose. You will want an orthodontist Marylebone with the right experience and credentials to supervise your orthodontic journey for the best results.
At Orthodontist London, we recognise orthodontic treatment's important role in giving you a beautiful smile or improving dental health. A lovely smile supports good health by boosting self-confidence which is a non-negotiable factor for success professionally and socially. Good dental health is important for a strong and healthy physical body. We have an experienced and well-qualified orthodontist Marylebone to offer quality orthodontic care.
Are you in search of an orthodontist? We look at the qualities an orthodontist should possess for a positive patient journey and successful treatment plan.
Qualities an orthodontist should possess
Qualifications and experience in orthodontic treatment plans. For orthodontic treatment, it is always best to choose a dental practitioner with qualifications specific to orthodontic care. In addition to relevant professional qualifications, an orthodontist should be registered with the appropriate authority body like the British Orthodontic Society. An orthodontist with the relevant experience will be more aware of the factors that contribute to orthodontic success and more likely to see to it that the suggested treatment plan produces aesthetically-pleasing results.
An orthodontist should be willing to provide professional consultations. The consultation appointment is an important part of the orthodontic journey. Not only will the orthodontist want to make sure they have carried out a thorough diagnosis of the problem (including X-rays and other images) but have all the required information such as complete dental and medical history. It is imperative that you are able to talk through your treatment goals and objectives to ensure you benefit from the best treatment plan for you.
Make sure the dental environment is a pleasing one. It is normal for an orthodontic treatment plan to last many months so you will want a dental practice that offers an inviting environment every time you visit. Are appointments easy to make and convenient for you? Are you welcome to approach staff should you have any questions?
Is the orthodontist highly recommended? Recommendations from satisfied patients are always a reliable sign that you have found a dental practitioner invested in providing a positive patient experience.
Does the orthodontist provide a good after-care service? It can happen that you have concerns once your orthodontic treatment plan is complete or you may encounter a problem and would need to speak to the orthodontic practitioner. Knowing that your chosen orthodontist offers an after-care service gives you peace of mind that you will get the help you need if the situation calls for it.
For orthodontic care from a friendly dental practice where the staff is welcoming and approachable, choose Orthodontist London. We have a vastly experienced orthodontist with a patient-centric approach to orthodontic care,
We are more than happy to find a treatment plan that fits in with your preferences and would best provide you with the outcomes you seek.