What does an orthodontist do?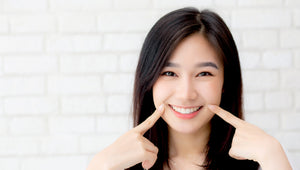 It is not uncommon to hear of an orthodontist Mary Lo being referred to as a dentist and of course they do work in dentistry, but an orthodontist is a specialist in a specific area of dentistry. In much the same way as a general practitioner will refer you to a specialist cardiologist for example who specialises in heart related problems, an orthodontist, Mary Lo specialises in orthodontics. Orthodontics is the diagnosis and treatment of occlusions, overbites, underbites, alignment of teeth and jaws and a variety of other dental problems related to alignment issues. A small gap in your teeth will grow larger over time and your teeth and gums will suffer unless the gap is closed and this is one of many different procedures they perform.
Practical and aesthetic dental care
We all want our teeth to look perfect when we smile, but it is important for you not to forget the practical side of why we have teeth. Dental problems can cause a multitude of other health related issues such as facial deformity, apnoeic episodes or snoring due to obstructed airflow. It is not uncommon for crooked teeth to cause excessive dental wear, cracked teeth and jaw strain resulting in headaches. A build-up of bacteria due to you being unable to clean properly between your teeth can result in an unpleasant smell. One of the side effects of harmful bacteria is that they can find their way into your bloodstream which can cause major problems such as heart valve disease. It is also difficult to chew properly and this can result in digestive-related problems. A major jaw problem that arises from misaligned teeth is temporomandibular joint syndrome. This disorder is particularly painful and can manifest itself in pain in various parts of your body. Pain in the neck area, face and shoulders are common, as is locking of the jaw and jaw clicking. Excessive tooth wear and jaw hinge complications are all attributed to misaligned teeth.
A solution is not far away
Our orthodontist Mary Lo has many years of experience dealing with orthodontic related issues. Because of our expertise a member of our team also provides training nationally and internationally.  We are therefore extremely well equipped to be able to provide you with the best treatments available, to correct any problems or issues that you may be suffering from with your teeth and gums. We realise that each patient has a different facial structure and that the size of your teeth and the number of your teeth are all different, which is why no problem is too much of a challenge to us. For us it is a privilege to be able to help you and to design the solution that is specific to your personal needs and situation.
A better understanding brings better hygiene
We believe that you should have a thorough understanding of what we can do for you, but also what you need to do to be able to maintain your teeth and gums. We go out of our way to clearly and concisely explain exactly what conditions you may be suffering from and how we can help you to get that lovely, healthy smile that defines you.