What is the role of Mary Lo orthodontist in enhancing the appearance of smiles?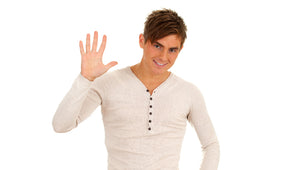 Most patients are often only familiar with the one aspect of improving the appearance of smiles – that of straightening teeth through dental instruments such as fixed metal braces or removable plastic aligners. It is only in a consultation with a dental practitioner who has chosen orthodontics as a dedicated field in dental care that patients find out that there is a lot more that goes into determining the right treatment plan.
What approach does Orthodontist London take in providing patients with a definitive customer experience for those wanting to make their smiles more attractive? Our Mary Lo orthodontist in Marylebone is a qualified professional with many years of experience prescribing effective solutions that help patients feel confident about their smiles.
During a consultation appointment, our Mary Lo orthodontist in Marylebone will carry out a complete assessment that will consider the following: teeth and jaw alignment as well as bite issues. Mary Lo orthodontist in Marylebone will focus on not only improving the aesthetic value of smiles, but also takes care to ensure that a mouth functions as it should.
4 Benefits of an orthodontist's services
Due to the additional training an orthodontist receives, these dental practitioners are able to provide an extra layer of dental care to help patients keep their healthy smiles. A beautiful smile serves multiple functions – the two most significant being aesthetics and psychosocial health. Our services are dedicated to improving the following dental conditions:
1. Misaligned teeth
Straightening teeth is the most common issue patients have with their smiles. There are many reasons why a patient has teeth misalignment issues and we will pinpoint the problem and provide all possible solutions for an individual patient's case. Once the patient has all the information available to them, they can make the best choice that works for them.
2. Bad bites
Bad bites are the cause of various problems that can include: speech challenges, ability to chew properly, and headaches. Correcting jaw alignment issues requires specific skills and knowledge, and an orthodontist is best placed to be the most reliable dental practitioner to find the right treatments. Problems with the jaw can adversely impact overall health and result in worn out jaw muscles.
3. Discomfort as a result of dental issues
It is not uncommon for patients to experience pain caused by dental problems that place pressure on the teeth and jaw. Orthodontic solutions are often used to correct these issues.
4. Lack of self-confidence
Wanting to hide a smile that one considers embarrassing can be linked to self-esteem issues. An orthodontist's services can boost confidence to enable patients to live fuller and happier social lives and successful professional lives.
At Orthodontist London we help patients of all ages, and with a range of complexities, achieve the smiles that they want by finding suitable orthodontic solutions. Have you ever wondered if orthodontics may help you with your dental issue? Do you have overcrowding or jaw alignment concerns? Why not get in touch with our dental clinic and set up an appointment with our experienced orthodontist?