What makes our orthodontist in London special?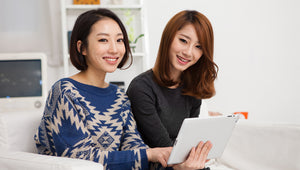 You will have to go far to find a more dedicated, passionate and experienced dental practitioner. Mary Lo has been delivering her distinctive style of oral health treatment which she likens to resolving a complex problem with a tailor-made solution over many years. At our orthodontist Mary Lo we appreciate your personal apprehension and the individual attention you expect regarding your individual dental problems. Mary Lo has twenty-five years of orthodontic experience and is not only an accomplished and highly respected practitioner, but lends her experience and skills to offering training to the next generation of orthodontic professionals.
Why do I need oral care?
You need to understand why your oral health is so important to maintain a healthy body and mind. Suffering with bleeding gums and tooth decay is just the start of what can become a far more serious problem. Your mouth is the entrance to your internal body and therefore affects your overall health. If your teeth are not regularly cared for bacteria will build up and without the proper care and attention this bacteria will affect your gums. Severe gum disease is referred to as periodontist and this inflammation in the mouth can cause the body to be too weak to control our blood sugar levels leading to diabetes. The percentage of people with heart disease who also have periodontist is recorded at 91% which demonstrates a direct correlation between oral health and heart disease. Initial research has also shown that gum disease may have an effect on fetal development in pregnant women. All of this can be avoided so it makes sense to brush your teeth regularly and attend your dentist twice a year. These regular visits to your dentist are an opportunity to check that your oral hygiene is effective and where necessary to correct problems early.
Specialist treatment
Once qualified dentists can elect to study further to specialise and one of those specialities is orthodontics. Our orthodontist Mary Lo provides a range of treatments to help improve your oral health. You may suffer from a variety of conditions which require specialist treatment and we are here to help you benefit from our range of skills. If you have crooked teeth, bite difficulties, gaps between your teeth or you feel your mouth is overcrowded with teeth or even that your jaw feels as if it's skewed then we can help. It is a good idea for long-term oral health to introduce your children to an orthodontist Mary Lo for oral assessment. Developing a relationship with your dentist and orthodontist encourages your family not to be reluctant to visit regularly and realise the importance of having a proper dental cleaning routine and visiting regime to ensure that healthy oral hygiene is maintained.
Dental care with that personal touch
Mary Lo will make you feel relaxed with her years of experience dealing with anxious and scared patients. Her experience with adults and children allows her to create a relaxed and comfortable environment which will give you confidence and allay your fears. Her warm personality and undoubted expertise will encourage you and your children to make regular future visits with us.