What qualities to look for in an orthodontist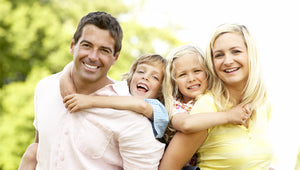 Due to the typical nature of the orthodontic process, teeth straightening treatment plans are often of relatively longer duration than other dental care treatments. This is just one more reason to make the smart choice in the orthodontist Marylebone you choose to help you with your smile goals.
An accurate diagnosis, suggesting the most suitable choice in orthodontic devices for your orthodontic problem and of course, a great orthodontic care patient journey are the factors that are all intimately tied to your choice in orthodontist Marylebone.
Orthodontic care is not all about the technology that is used to correct proper teeth function and alignment, it is often also about the qualities a dental practitioner brings to the treatment process.
At Orthodontist London, we appreciate the fact that patients who come to see us value the importance of their smiles and dental health which is why we focus on ensuring our patients receive a lasting positive and pleasant patient experience.
If not all orthodontists offer the same high-quality care, how do you tell a good orthodontist Marylebone apart from a mediocre one? In today's post, we outline some of the questions to ask yourself when choosing a dental practitioner for quality orthodontic care.
Questions to consider when choosing an orthodontist
Not sure if an orthodontist is the right one for you? Posing a few critical questions can help point out the qualities you should be looking for.
What is my impression of the dental environment? First impressions are telling and a comfortable pleasant reception that is organised and neat form the basics of what you would expect from a healthcare setting. Are the staff happy? How do they relate to patients in person and over the phone? The professionalism and friendliness of the staff present are other reliable indicators of the level of care to be expected.
What types of braces are offered? Does the orthodontist offer a wide range of orthodontic treatment plans or is your choice limited to one or two types? It is preferable to have an orthodontist who offers a variety of different treatment plans. This may signal the varied experience the orthodontist has in using different types of braces to improve teeth function.
Is the dental practitioner qualified and experienced in orthodontics? It may come as a surprise to patients, but not all dentists have the same in-depth knowledge about orthodontics to provide a reliable diagnosis of the problem or prescribe suitable treatment for the best results. It goes without saying that better outcomes are most likely with the dental practitioner most experienced and knowledgeable in correcting teeth positioning.
What people skills does the orthodontist have? Being able to communicate easily with a dental practitioner is important if you are to succeed at achieving your goals. Are you able to be open and honest about what it is you need from your treatment plan? Is the orthodontist patient and friendly? Do they prioritise your needs?
The attributes of your orthodontist contribute to the care and experience you receive. For an orthodontic practice that has an enviable reputation for outstanding quality patient care, please call our practice,
Orthodontist London
.