What's so unique about Mary Lo's dental treatment in Marylebone?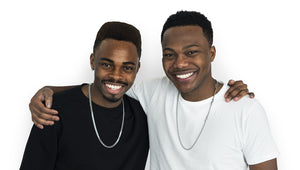 While a massive investment for your teeth, opting for teeth straightening in Marylebone is a life-changing decision that requires the best orthodontic care around.
Mary Lo is an esteemed member in the field of dentistry, having been widely recognised for her contributions by fellow dental practitioners and past patients alike.
So what can she offer you? Read on to find out!
A fully-customised dental plan
Our clinic, Orthodontist London stands out in an ever-competitive marketplace by going the extra mile with the treatments we offer and the services we provide.
A comprehensive examination of your mouth is performed by Mary Lo, following which a suitable treatment programme is drawn up, which is wholly unique to you.
A variety of treatments available
Mary Lo is accredited to implement various treatments, ranging from permanent appliances, such as ceramic, metal and lingual braces, through to removable devices in the form of Invisalign; there are different options from which to choose. However, these selections are dependent on the severity and nature of your issues.
Mary Lo will provide expert guidance on which method of straightening will be the most effective for you.
Best treatments for adults
The stigma linked to wearing braces is no longer an issue. However, some adults with crooked teeth remain hesitant about having metal fixed to their teeth, especially among working professionals.
Mary Lo is known for her extensive experience with lingual braces, a discreet device that's fast gaining popularity.
The only difference between conventional straightening aids and lingual braces is that the latter is affixed to the inside of the tooth, rather than the front. This way, the appliance is out of the spotlight.
We also offer Invisalign treatments for children and adults suffering from minor orthodontic issues. The invisible appearance of this removable appliance is highly desirable for our self-conscious patients.
How do I book an appointment?
Booking an appointment couldn't be easier at our clinic. Give us a call, and we'll arrange a date that's most convenient for your hectic schedule.
Before your dental visit with us, why not take a look at our smile gallery and patient testimonials to see our successes and what our loyal customers say about our ethos, approach and bedside manner?
By reading these rave reviews, you'll be taking a glimpse of your own future featuring a desirable smile!
How is our clinic different to others?
We go the extra mile by treating our clients with the utmost care and compassion, knowing that dental anxiety is a widespread issue. Mary Lo is not only highly skilled and extremely competent, she is friendly, an excellent communicator and an equally great listener. With her, you're in safe hands. She'll listen to your concerns about your teeth, sate your anxieties about treatment and advise the best course of treatment for you. 
Knowing that no two mouths or dental issues are identical, we use innovation and artistic flair in our straightening solutions, particularly for severe orthodontic problems that require ingenuity to treat.
If it's supreme care and exceptional services that you're after, give us a call so we can arrange a consultation.