What variants of braces do we offer?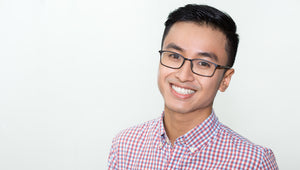 There are so many options out there now when it comes to straightening your teeth, and it can be hard to know which treatment would be best for you. The type you need will depend on the condition of your teeth, how much they need to be moved, and whether you want the braces to be visible. Here at the Orthodontist London practice, we will have a consultation with you to determine which type of braces Marylebone are right for you and your needs, so that you get tailored results that are the most beneficial for your teeth. Our team will ensure that you receive the results you have been looking for, and that you complete the treatment feeling happy and confident.
Traditional fixed braces
The first teeth straightening treatment that we provide are traditional fixed metal braces Marylebone. They are one of the most common types, and have been used for a long time to help with many different complexities due to misalignment. We have provided many of our patients with this treatment, and it has really helped even the most severe cases. They work by us attaching a small bracket onto each tooth, connecting them with an archwire, and attaching small elastic bands to create tension. The wires can be tightened when needed to encourage your teeth to move into a straighter position. You can expect to wear them for anywhere between 6 months up to 3 years, the treatment time really varies depending on individual needs.
Clear and ceramic braces
The next devices we can offer are clear and ceramic braces Marylebone, which work in the same way as the traditional braces, but are more discreet. When you get clear braces, the difference is that the brackets are clear instead of coloured metal. With ceramic braces, tooth coloured brackets are used so that they can blend in more with your natural teeth. Both of these treatments would be great for you if you still want the efficiency of traditional braces, but want to maintain a more natural look throughout the treatment.
We also offer self-ligating ceramic braces, which are unique because they use a specialised clip to hold the archwire in place, which means you won't need any elastic bands. This helps your teeth to move more quickly and freely, which can cut treatment time.
Lingual braces
Another popular type of braces that we offer here are lingual braces. They work in a similar way to traditional fixed braces, but are attached to the backs of your teeth instead of the front. This means that you can enjoy the efficiency of fixed braces, but no-one will be able to see them. The brackets used for lingual braces are custom-made for each individual tooth and will contour the surface for optimal performance and increased comfort.
Invisalign
Invisalign is a treatment that stands out from the rest, and that is due to it being able to straighten your teeth in a very different way to the treatments mentioned above. When you get Invisalign with us, we will provide you with multiple clear, plastic aligners. These aligners are custom-made to fit snug to your teeth, and each one is different. You will wear an aligner for around 2 weeks before moving onto the next one, and this process is repeated which gently straightens your teeth over time. The aligners are easily removable which is handy when it comes to changing them, eating and brushing your teeth. The typical treatment time for Invisalign tends to be quicker than for a lot of other treatments, with an average of 6-18 months for mild to moderate misalignment conditions.